Please note that the browser you are using is either outdated or not supported by this website. For a better browsing experience, try one of the following:
2018 Rose + Arrow Pinot Noirs
Oregon's Grand Crus?
February 21, 2022
&nbsp
Free Delivery - see below
&nbsp
"Brilliant, complex, and succulent, they're among the best, most arresting Oregon Pinot Noirs I've tried over the last few years." Elin McCoy Bloomberg News
&nbsp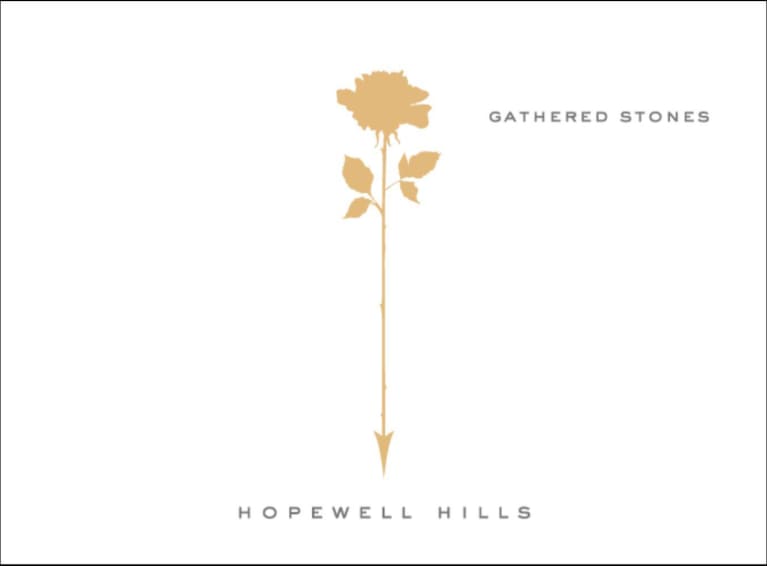 ---
&nbsp
Rose & Arrow Willamette Pinot Noirs are a joint venture of some American wine lovers with Louis-Michel Liger-Belair, a Vosne vigneron whose wines are as expensive and difficult to secure as DRC.
Some two years ago we offered Rose and Arrow 2016s based on a presentation by managing partner Mark Tarlov to a small group of our customers, including several Burgundy sophisticates. They were some of the finest and most expressive Pinot Noirs we had tasted from the New World. They showed themselves the product of passion, contemplation, artistry, and impeccable technical ability.
Louis Michel Liger-Belair and viticulturist Pedro Parra have spent the last few years seeking out the most expressive plots for Pinot. After tasting the wines from over a hundred parcels, they control, settled on a few whose properties were so unique as to make exceptional wines of character. They make 'commune' wines and those they call First Expressions, single vineyard, usually at higher altitude, of minute upthrusts of native volcanic soils.
I was able to taste their 2018s last week. They are not burgundy - the informing mineral here is volcanic basalt, not limestone. The wines have darker, riper fruit than burgundies but lose nothing in elegance. They show the essence of a Burgundian sensibility, the articulation of fruit, acid, and mineral, which are as harmonious compositions on the palate as chamber music does to the ear.
These are complex and memorable wines. Tarlov and Liger-Belair labeled some "1st Expression," their parallel to 1er Cru. I think they are overmodest. Some compare in individuality, personality, and complexity with fine Grand Cru from an excellent Burgundy vintage.
Rose & Arrow Pinots are very limited releases of from 125 to 300 six-bottle cases. We will get our limited allocation in April. They are well worth your consideration and cellaring. It will be fascinating to compare them with their burgundy equivalents in five or ten years. Prearrival prices good for orders placed this week only
My notes below. Those in italics are by Vinous' Josh Raynolds
&nbsp
The "Commune" Wines
&nbsp
2018 Rose & Arrow Pinot Noir Amity; Color: very dark purple, dense; Aroma: heady full of fruit, deep full; Mouth: light, clean, bright firm, lean striking acid, lithe; Excellent
$110, Prearrival $92
&nbsp
2018 Rose & Arrow Pinot Noir Worden Hill; Aroma: bright, cedary depth, plump more gravitas; Mouth: deeper, younger than the amity, serious structure, fine acidity; Excellent
$110, Prearrival $92
&nbsp
2018 Rose & Arrow Pinot Noir Yamhill Close; Color: medium-dark, unfiltered; Aroma: deep chocolatey note, heady firm, very dense fruit marked by wood; Mouth: dense, bright sold center, bitter structure, long lithe; Excellent
"Vivid ruby-red. A deeply perfumed nose evokes ripe red and blueberries, potpourri, and exotic spices, and a mocha nuance emerges with aeration. Juicy and energetic in the mouth, offering appealingly sweet raspberry, cherry cola, and lavender pastille flavors and building spice and mineral flourishes. Shows solid floral thrust on the gently tannic, persistent finish, which leaves behind a sappy raspberry liqueur note."
$110, Prearrival $92
&nbsp
2018 Rose & Arrow Pinot Noir Hopewell Hills; Color: very dark very opaque; Aroma: heady dense., very full, very dense; Mouth: dense almost silky in comparison with the others, fine dark tannic structure, elegant with just a touch of fine stone, lots of substance; Excellent - Outstanding
"Bright ruby. Pungent cherry preserve, blueberry, candied licorice, and cola scents are complemented by building floral, smoky mineral, and spice notes. Smoothly blends depth and energy, offering intense red and blue fruit liqueur, mocha, and vanilla flavors that show sharp definition and solid back-end thrust. The long, spicy finish features rounded tannins and lingering floral and exotic spice flourishes".
$110, Prearrival $92
&nbsp
The First Expressions (Single Vineyards)
&nbsp
2018 Rose & Arrow Pinot Noir Gathered Stones; Color: very dark black center; Aroma: heady, very dark, fruit, edged with wood, very rich condensed; Mouth: thick, very powerful, condensed griotte, fine acid, thick young; Outstanding
"Dark ruby. A complex bouquet evokes red and blue fruit preserves, incense and lavender, and smoky mineral and oak spice accents build as the wine opens up. Juicy and well-concentrated yet lively on the palate, offering intense raspberry, cherry liqueur, boysenberry, and baking spice flavors and a hint of licorice on the back half. Delivers solid punch and betrays no rough edges on an extremely long, vibrant finish that repeats the floral and spice notes."
$169, Prearrival $139
&nbsp
2018 Rose & Arrow Pinot Noir Highland Close; Color: very dark, more opaque; Aroma: heady firm, bright, heady, a bit of plum, very rich; Mouth: deep red-black fruit, thick now more opaque; less articulated; Outstanding
"Dark magenta. An expansive, complex bouquet evokes ripe red fruits, potpourri, cocoa powder, star anise, and smoky minerals. Palate-staining Chambord, kirsch, fruitcake, and candied rose flavors convey a suave blend of richness and energy. The spice and floral notes resonate on an extremely long, gently chewy finish shaped by steadily building, well-knit tannins."
$169, Prearrival $139
&nbsp
2018 Rose & Arrow Pinot Noir Worden Hill Red Dust; Aroma: savory, heady, refined, fleshy baking spice black cherry young thick & smooth to the tongue, centered, dark fruit a hint of acid spice, deep long lightly wood inflected finish, very round plum fruit.; Excellent - Outstanding
"Saturated crimson. Powerful, smoke-tinged aromas of musky red berries, cherry cola, pungent flowers, and incense. Palate-staining, finely etched raspberry, kirsch, blueberry, and fruitcake flavors smoothly blend depth and energy. Musky earth and exotic spice notes emerge with air and carry through a very long, chewy finish that features framing tannins and a sweetening touch of mocha."
$169, Prearrival $139
&nbsp
2018 Rose & Arrow Pinot Noir Worden Hill Black Walnut
We did not get a sample of the 2018. The 2016 was one of the most forward and complete wines in our tasting of that vintage. Josh Raynolds loved 2018:
"Glistening ruby-red. Ripe red and blue fruits, Asian spices, vanilla, cola, and incense on the expansive nose. Finely detailed raspberry, boysenberry, kirsch, and fruitcake flavors show fine definition and firm mineral cut. Plays power off delicacy with a sure hand and closes with sneaky tannic grip, repeating florality and impressive tenacity."
$139, Prearrival 110
&nbsp
Special Six-bottle Sampler,
one each of the commune wines,
a Gathered Stones and a Black Walnut
$599
&nbsp
Order by phone at 617.367.8605, or reserve here: order@federalwine.com
&nbsp
---
&nbsp
FREE DELIVERY!
downtown on orders more than $75;
in Greater Boston on orders more than $199
&nbsp