Please note that the browser you are using is either outdated or not supported by this website. For a better browsing experience, try one of the following:
2018 Poggio Scalette Il Carbinaione
Refined and Exotic Tuscany
January 13, 2022
&nbsp
Free Delivery - see below
&nbsp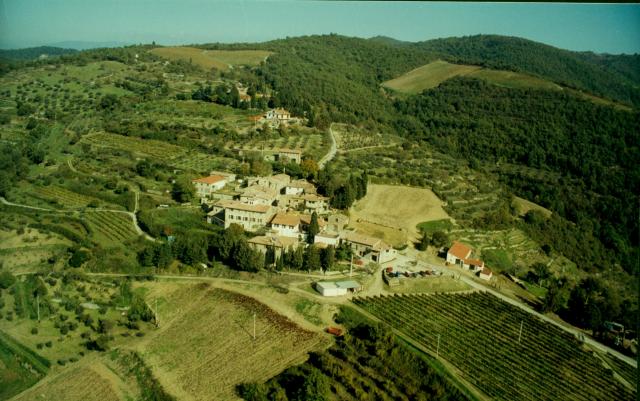 &nbsp
Poggio Scalette is a terraced property in the highest elevation of Greve in Chianti. Vittorio and Adriana Fiore bought the property when it became available. Vittorio is one of the most famous winemakers in Italy, and he knew this property would allow his dream of making superb wine.
The 2018 Poggio Scalette Il Carbonaione is the flagship wine of the estate. This vineyard was the first to be replanted after World War I and is now 90 years old. It is planted with the rare and exotic Sangiovese di Lamole clone, giving a rich, complex, exuberant wine with a layered texture.
You have to see this place to know how special and beautiful it is. The terraces where the vines are planted look like a series of giant steps on the upper Greve valley. The whole place is surrounded by extensive, biodiverse forests and olive groves.
&nbsp
2018 Poggio Scalette Il Carbonaione: Bright ruby. Black fruit and sour cherry and spice. Notes of currants, lavender, and violets. Exotic focused tannins with refined and excellent length. Balanced and elegant now with excellent aging potential. Outstanding 64/bottle
&nbsp
Special six-pack: 6 bottles of the above for a special price of $342 (57/bottle)
Special case: 12 bottles of the above for a special price of $648 (54/bottle)
&nbsp
&nbsp
Order by phone at 617.367.8605, or reserve here: order@federalwine.com
&nbsp
- Peter Hemenway
&nbsp
---
&nbsp
FREE DELIVERY!
downtown on orders more than $75;
in Greater Boston on orders more than $175
&nbsp