Please note that the browser you are using is either outdated or not supported by this website. For a better browsing experience, try one of the following:
2018 Le Chiuse Brunello di Montalcino
Perfect
June 11, 2023
&nbsp
Free Delivery - see below
&nbsp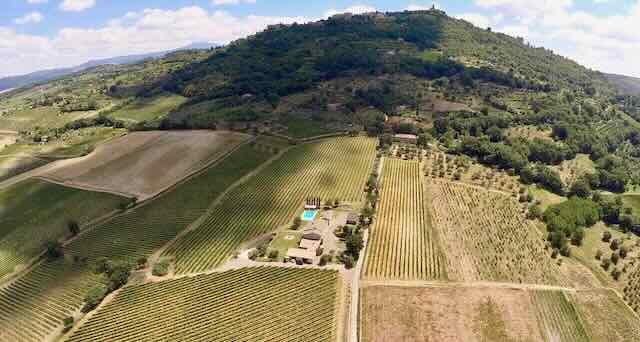 &nbsp
Le Chiuse is the most historically important vineyard in Montalcino. Biondi Santi planted the first Brunello clone of Sangiovese there two centuries ago. Simonetta Valiani and Nicolo Magnelli inherited the property from her grandmother Fiorella Biondi Santi. The winemaker now is their son Lorenzo. The grapes from Le Chiuse were always used for the Biondi Santi Brunello Riserva. Now they all go into the Le Chiuse label.
Chiuse has a perfect location on the north side of Montalcino . The soil is an ideal mix of clay, marl and tuff rich in fossils. The estate is certified organic. The wine is made with a long maceration with ambient yeasts and aged in large Slavonian oak casks for 38 months. The wine has both power and elegance, finesse and harmony. There is perfect balance.
The property is small with seven hectares that include forests and olive trees as well as vines. As it is every year, this offer is limited. I have been telling people since I first visited Lorenzo and tasted Le Chiuse that it is my idea of perfection in Brunello.
2018 Le Chiuse Brunello di Montalcino: Lots going on in this complex wine. Cherry and redcurrant with violet and lavender. Shows great finesse and harmony. Floral mineral and tobacco notes with refined tannins. Balanced and intense elegant style. Cedar and balsam in the very long finish. Outstanding $136/bottle Six pack 699 (116.50/bottle)
&nbsp
Arrives Tuesday, 24 bottles only
&nbsp
&nbsp
- Peter Hemenway
&nbsp
---
&nbsp
FREE DELIVERY!
downtown on orders more than $75;
in Greater Boston on orders more than $199
&nbsp