Please note that the browser you are using is either outdated or not supported by this website. For a better browsing experience, try one of the following:
2018 Isole e Olena Chianti + Cepparello
Uncompromising Respect
December 15, 2021
&nbsp
Free Delivery - see below
&nbsp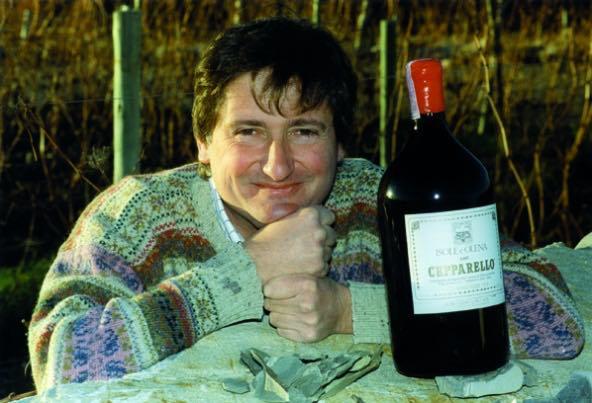 &nbsp
Paolo de Marchi owns Isole e Olena, now recognized as one of the greatest wine estates in Tuscany because of his tireless work in improving how Sangiovese is grown. Careful clonal selection with dense vine planting and low yields give Paolo perfectly ripe grapes with complete phenolic maturity. Because of this, Paolo has the uncompromising respect of great winemakers worldwide. There is always a stream of them wanting to visit him. I have been visiting here annually for some 30 years. Paolo uses solar power, and everything is organic.
All of his wines have incredible finesse. Their richness depends on the weather. 2018 is another ß vintage for Chianti Classico. The 2018 Isole e Olena Chianti Classico is subtle, elegant, and perfumed with has great freshness and style. Very versatile with food, it's is a joy to drink. I love this wine. It is one of my go-to everyday reds.
Paolo discovered and reworked his best vineyard, Cepparello, planted entirely to Sangiovese very early on. Its wine shows itself to be one of the best in the world every time Paolo makes it. The 2017 Isole e Olena Cepparello is rich and powerful. It's aged in various sized French oak for 18 to 20 months. This stunningly beautiful wine will start to really show itself about age ten.
&nbsp
2018 Isole e Olena Chianti Classico: Bright ruby..Red flowers, black cherry, Asian spice, leather, and earth emerge in this perfect balance between fruit and acidity. Excellent 32/bottle Special six-pack: $171 (28.50/bottle) Special case: twelve bottles of the above $324 (27/bottle)
2017 Isole e Olena Cepparello: Deep ruby. Bright and beautifully focused with tremendous depth. Succulent dark cherry and plum with licorice, spice, coffee, and hazelnut. Vibrant creamy texture with roses and rosemary framing velvety tannins. Outstanding 94/bottle special six-pack $480 (80/bottle)
&nbsp
Wine arrives tomorrow.
&nbsp
Order by phone at 617.367.8605, or reserve here: order@federalwine.com
&nbsp
- Peter Hemenway
&nbsp
---
&nbsp
FREE DELIVERY!
downtown on orders more than $75;
in Greater Boston on orders more than $175
&nbsp