Please note that the browser you are using is either outdated or not supported by this website. For a better browsing experience, try one of the following:
2018 ColleStefano Verdicchio di Matelica
A Real Eye Opener
May 29, 2020
&nbsp
Free Delivery - see below
&nbsp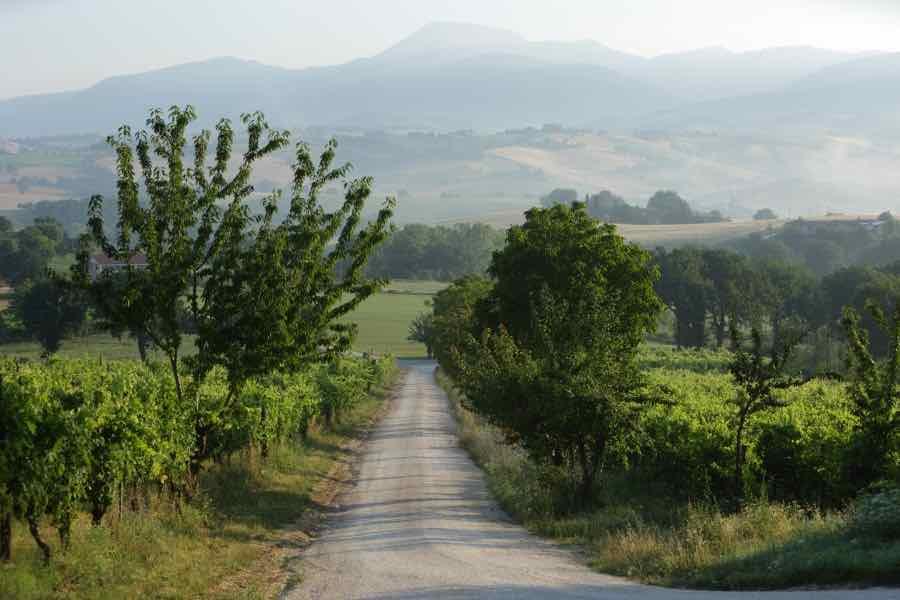 &nbsp
This wine is vibrant and energetic, with aromas of flowers and almonds, and a spine of electric acidity, ... Collestefano is a top-flight producer ... Drinking it is a wake-up call."
- Eric Asimov, 10 Great Italian Whites Under $25 NYT 5/21
&nbsp
Verdicchio is one of the major historic grapes in Italy to produce great white wine. It is grown in the Marche region on the coast of the Adriatic Sea. Castelli di Jesi is the grape's better known sub zone but Matelica, higher elevation and further inland, gives the wines clear minerality. ColleStefano is among the best producers here.
Value makes the 2018 ColleStefano Verdicchio di Matelica amazing. It has crispness, spice and a range of fruit running from citrus to pear with a very appealing bitter almond finish. This is a wine that will make you happy every day. It goes with all seafood and poultry dishes.
Fabio Marchionni took over the estate and began producing wine in 1998. Everything is organic and the wines is bright and clean. It is really good right out of the gate and will continue to gain complexity with age.
2018 ColleStefano Verdicchio di Matelica: Organic, Lively, vibrant. Clean green and citrus fruit. Floral with great crisp acidity. Almond in the finish. Very Good Plus 17.99/bottle
&nbsp
Special case: 12 bottles of the above for a special price of $184 (15/bottle)
&nbsp
arrives late afternoon today
&nbsp
Order by phone at 617.367.8605, or reserve here: order@federalwine.com
&nbsp
- Peter Hemenway
&nbsp
---
&nbsp
FREE DELIVERY!
downtown on orders more than $75;
in Greater Boston on orders more than $175
&nbsp