Please note that the browser you are using is either outdated or not supported by this website. For a better browsing experience, try one of the following:
2017 d'Arenberg Laughing Magpie Shiraz-Viognier
Serious and A Hoot
February 10, 2023
&nbsp
Free Delivery - see below
&nbsp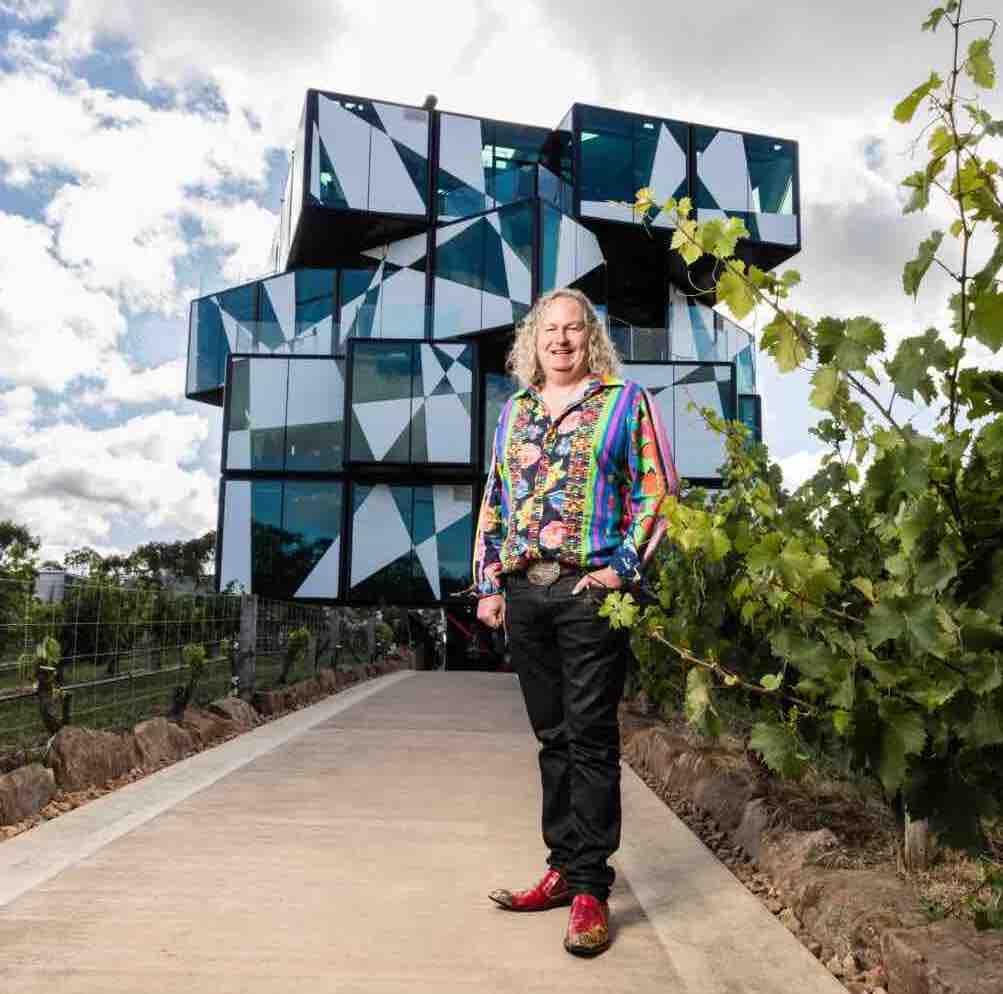 It's a yellow- brick road
&nbsp
d'Arenberg is an iconic century-old, family-run winery in South Australia's McLaren Vale.
Chester Osborne, its 4th generation director, is a hoot.
His yearly visits to Boston some years ago were as much off-the-wall fun to attend as the wines he showed were tasty.
Of course he comes from a family who adorn some labels with a diagonal red stripe that proudly proclaims that they come from the illegitimate side of the d'Arenberg family. Chester has the further effrontery to name his iconic Shiraz, Dead Arm; his Grenache, Derelict Vineyard; his Sauvignon Blanc, Broken Fishplate. He is a man in whom the serious and the whimsical jostle each other but get along surprisingly well.
So too, with his wines.
Case in point: 2017 Laughing Magpie Shiraz-Viognier
The Serious: It's a take on the classic Syrah of France's Cote Rotie, where it is often co-fermented with some white grape Viognier for an extra layer of aromatic complexity. You get a powerful sense of that in its bold high-toned, even elegant, peppery spice.
The Whimsy Not for nothing did Chester name this for his daughters' Kookaburra bird. In the mouth, an explosive guffaw overflows with red fruit, plum, and boysenberries. Vibrant acids and a rumble of tannin round out the experience.
This Magpie is not for the faint of palate. It is for those who want bold flavors to go with red meat, hearty stews, and even chili. It is far better than our sale price.
2017 d'Arenberg Laughing Magpie Shiraz Viognier; Color: dark black; Aroma: heady and sweet intense savory, lifted mature syrah, very fruity; Mouth: clean, smooth herbal thick, strong fine acid tannins, palate-staining long finish, bright on the end; Very Good Plus Plus Plus $24.99;
&nbsp
Special case 239.88, (19.99)
Limited supply, arrives today
&nbsp
&nbsp
- Len Rothenberg
&nbsp
---
&nbsp
FREE DELIVERY!
downtown on orders more than $75;
in Greater Boston on orders more than $199
&nbsp