Please note that the browser you are using is either outdated or not supported by this website. For a better browsing experience, try one of the following:
2017 Nicolas Jay Willamette Pinot Noir
Bargain Sale on Extraordinary Pinot - Plus Very Limited Quantity of Two Special Cuvees
July 18, 2022
&nbsp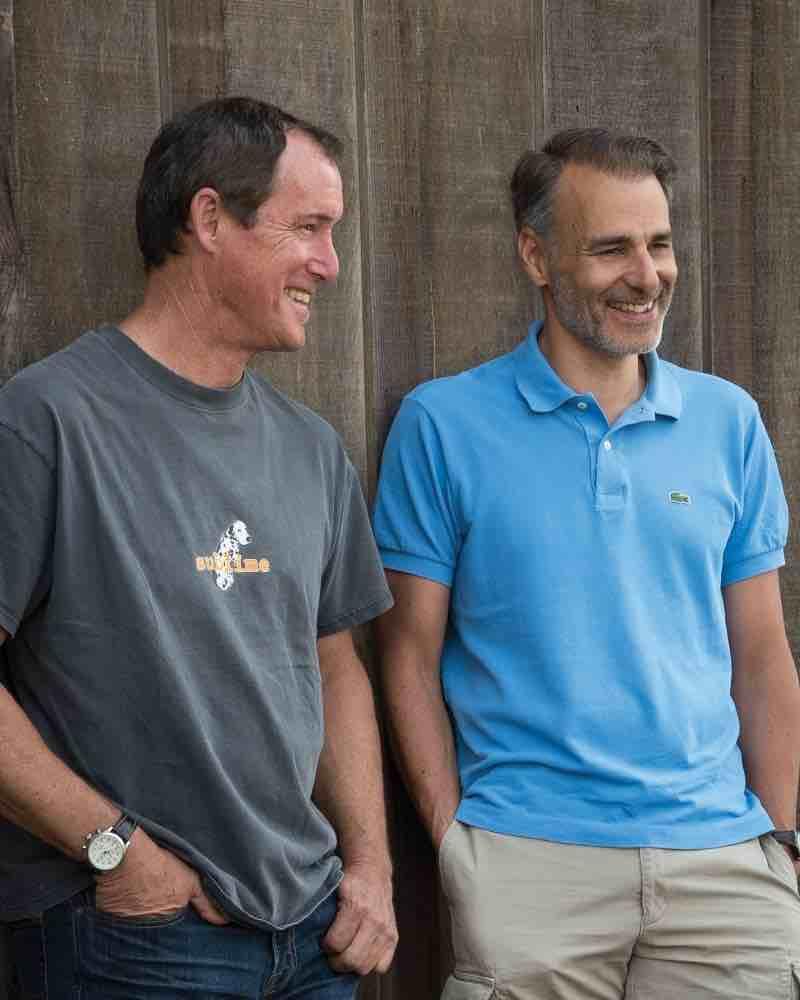 When in America, wear Izod
&nbsp
If you know Burgundy's renowned Meo-Camuzet, you'll recognize its creamy, rich, ripe style in Willamette Valley's Nicholas Jay Pinot Noirs. It's a partnership between Jean-Nicolas Meo and his friend Jay Boberg. Jean-Nicolas oversees the winemaking.
His have attracted a devoted following who purchase them every year for their balance between pinot expressiveness and sensuous dark fruit. Like a good burgundy, it satisfies on two levels: sumptuous richness and delineation and character.
The fruit is darker, evoking black cherry and plum. Nicolas Jay Willamette Valley Pinot Noir is a blend of several different vineyards. It has been remarkably consistent from year to year.
2017 Nicolas Jay Pinot Noir Willamette is a wine of finesse more than opulence, but very fine.
Josh Raynolds Vinous, "Deep, glistening red. Sexy, assertively perfumed aromas of fresh red fruits, potpourri, and baking spices, with a hint of cola in the background. Juicy and focused on the palate, Jay's 2017 Pinot Noir offers vibrant raspberry, bitter cherry, blood orange and rose pastille flavors and a late jolt of spicy white pepper. Made in a fresh, exuberant style, with silky tannins sneaking in slowly to add shape and grip to the impressively long, spice-accented finish.
Alan Meadows (Burghound) rated it outstanding:
"This is sufficiently reduced to blur the nuance of the nose though the underlying red berry fruit is clearly ripe. There is both good volume and verve to the delicious medium-bodied flavors that possess a caressing and rounded mouthfeel, all wrapped in a nicely complex and sneaky long finish. This is very forward, indeed it could easily be enjoyed now."
The reduction has faded with age and disappears with a little time in decanter. I liked it then and even more now My notes:
Aroma: very sweet rather spicy, clean & rather dense, red and black fruit; Mouth: clean relatively dense very fruity, fine acid tannins, deep structure, long thick; Excellent
We have made a special deal to get this nicely mature pinot at a reduced price,
&nbsp
Regularly $65, Sale $55 for orders placed before noon tomorrow
Even More Special, six-bottle case 269.94 (44.99
In stock
We also have very mall quantities of 2018 Nicolas Jay Own-rooted and Bishop's Creek Pinot Noirs
&nbsp
2018 Bishops Creek Bright violet. Powerful, oak-spiced cherry and blackberry scents, along with suggestions of incense, star anise, vanilla, and musky sassafras. Alluringly sweet and expansive in the mouth, offering intense red and dark berry preserve, cherry cola, and spicecake flavors and building smokiness. In a pretty primary state right now. Closes impressively long and gently chewy, with slowly building tannins and repeating spice and dark fruit notes. $110
2018 Own Rooted Glistening ruby. Powerful, spice-accented red and blue fruits, incense, vanilla and candied flowers on the seductively perfumed nose. Expansive cherry cola, black raspberry and lavender pastille flavors are complemented by building spice and smoky mineral nuances. Fine-grained and seamless in texture, showing sharp detail and resonating spiciness, slowly building tannins and a hint of mocha on the impressively long finish. $100
&nbsp
Order by phone at 617.367.8605, or reserve here: order@federalwine.com
&nbsp
- Len Rothenberg
&nbsp
---
&nbsp
FREE DELIVERY!
downtown on orders more than $75;
in Greater Boston on orders more than $199
&nbsp