Please note that the browser you are using is either outdated or not supported by this website. For a better browsing experience, try one of the following:
2017 Elio Grasso Barolo Gavarini Chiniera + 2017 Elio Grasso Barolo Ginestra Casa Mate
Once Again-Sublime
July 21, 2021
&nbsp
Free Delivery - see below
&nbsp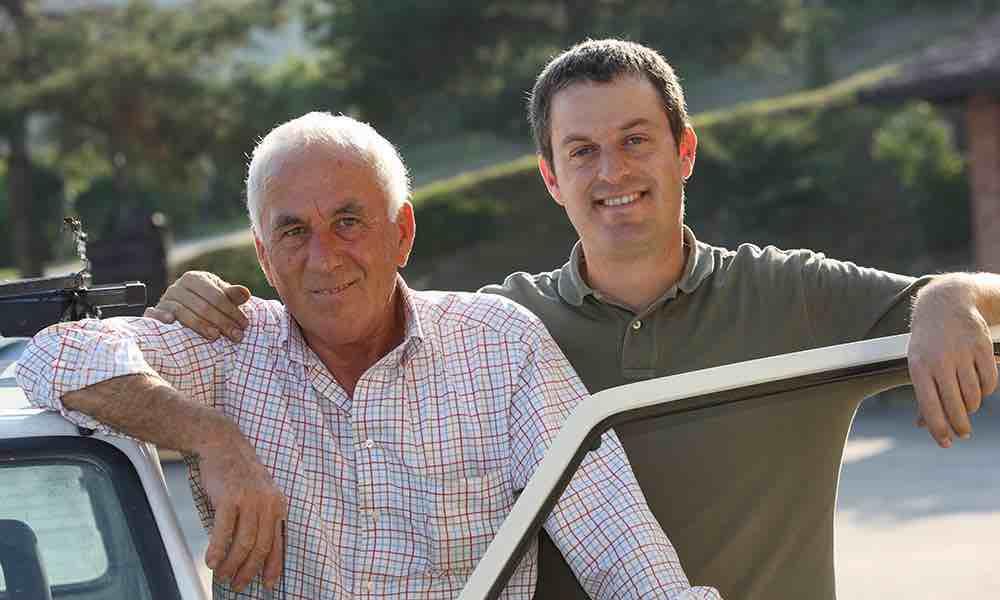 &nbsp
I have been visiting Elio Grasso and his son Gianluca in Monforte d'Alba for 25 years and have long known that they produce some of the greatest Barolo, period. In fact, the icon producer Aldo Conterno introduced me to Elio over coffee in Monforte and said, "this is the guy you want to know" Good advice.
Of course, now the word is entirely out, and allocations are scarce. Ours have just arrived for these two great wines. You see the notes from Antonio Galloni below. How could anyone not want these wines?
Antonio Galloni, Vinous: "Grasso's 2017 Barolo Gavarini Chiniera is fabulous. In fact, the Gavarini is easily one of the wines of the vintage because it retains all of its classic signatures, which is also the sign of a first-class vineyard. Bright and vibrant in the glass, the Gavarini pulses with energy. Crushed red flowers, mint, chalk, white pepper, cinnamon, and orange peel give the 2017 a super-classic Nebbiolo profile, as expressed in a relatively high-altitude site. The precision and finesse of the tannins - so hard to find in 2017- elevates the Gavarini into the realm of the sublime."
"The 2017 Barolo Ginestra Casa Matè is a dark, mysterious wine. Black cherry, menthol, tobacco, licorice, spice, new leather, and pine meld together in a super-classic expression of Ginestra. Deep, rich and enveloping, the 2017 is so impressive in the early going. Here, too, the finesse of the tannins is remarkable. This is a wine of incredible aromatic complexity and depth.
&nbsp
2017 Elio Grasso Barolo Gavarini Chiniera: Outstanding 96/bottle
2017 Elio Grasso Barolo Ginestra Casa Mate: Outstanding 96/bottle
&nbsp
Special six-pack: Any 6 bottles of the above two wines for a special price
$489.60 (81.60/bottle)
&nbsp
Order by phone at 617.367.8605, or reserve here: order@federalwine.com
&nbsp
- Peter Hemenway
&nbsp
---
&nbsp
FREE DELIVERY!
downtown on orders more than $75;
in Greater Boston on orders more than $175
&nbsp