Please note that the browser you are using is either outdated or not supported by this website. For a better browsing experience, try one of the following:
2017 Domaine de la Motte Chablis Beauroy 1er Cru
Pretty and Classic, Well Priced Too
May 12, 2020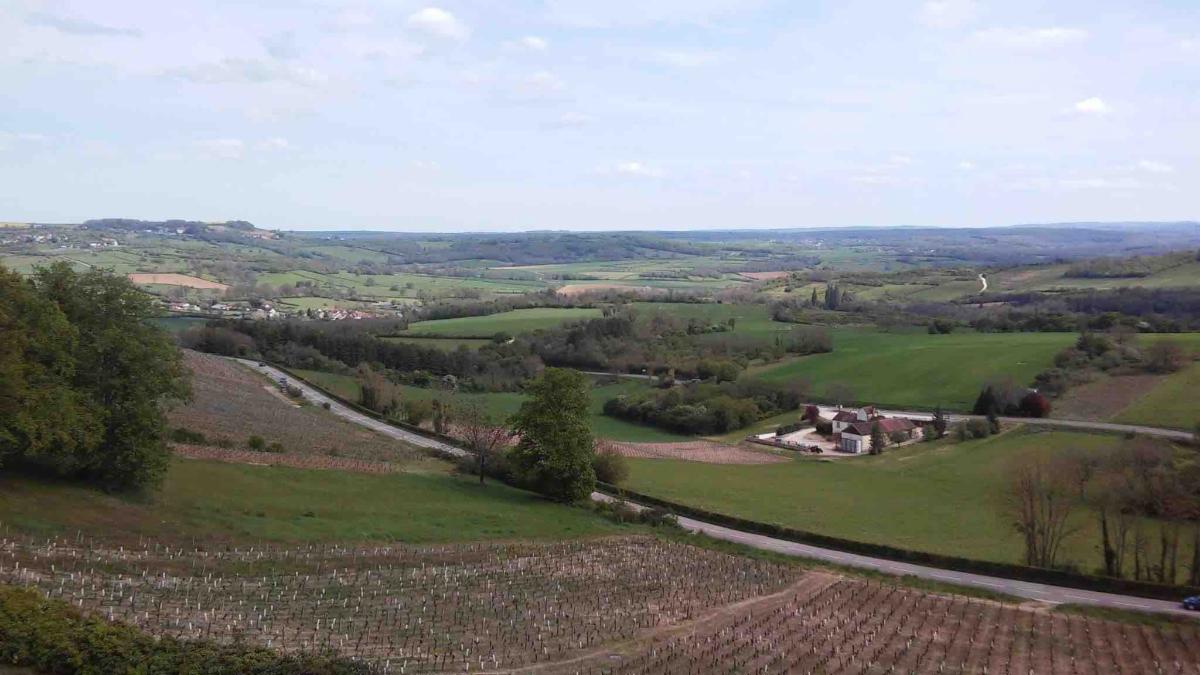 looks unassuming, makes fine wine
"...particularly successful Beauroy. A precise, well sculpted wine that shows great harmony between nose and mouth. The first seduces with its mineral freshness and white flower aromas, the latter by its roundness, density and length, with a well-tempered vanillan wood treatment which melds with the ripe fruit. Two Stars - a Remarkable Wine"
&nbsp
The Guide Hachette's enthusiastic comments intrigued me so I asked the importer for a sample.
I was not disappointed.
The wine came out of the glass sprightly and playful, a young ballerina clad in soft lemon and lime. Playful, even a bit flirtatious and with no awkward hard acids, It made me think of summer on Martha's Vineyard with oysters or clams. My companion who had thought she didn't like Chablis, also liked this wine very much indeed.
Unlike many another Chablis of the more modern mode, the Beauroy had not forgotten its roots. Under the pretty citrusthere was a soft counterpont of flint and chalk, the hallmarks of the Chablis terroir.
Like better wines with a real story of soil and artisanry to tell, the de la Motte Bearoy was a shape changer, Its initial prettiness was deceptive. With time in the glass, a decanter, or your celler, it deepens and becomes more serious in tone. Though not a heavyweight, it broadens and fleshes out with stronger earth tones, a classic expression of . It's for fall also and for richer, even sauced dishes.
I don't know much about the Michaut family. Their website is as unassuming as their prices. Henri Michaut planted his first vines in 1946. For years their grapes went into the La Chablisienne blends A few years ago Adrien Michaut convinced the family to make their own wines. The Guide Hachette calls them "a sure value in Chablis" This, their best Chablis, at $39 is the equal or better of many others that sell for $50 or more.
&nbsp
Limited number of cases, arrives Friday.
&nbsp
2017 Chablis Beauroy 1er cru; Color: Domaine de la Motte (Michaut); Aroma: lemon-lime & flint, with underlying chalk, vibrant, very pretty; Mouth: clean very pure lifted and articulated , with fine lemon acid line, nicely ripe, lithe and forward, Translucent with very ripe cirtus , 2 days later - fleshier and broader muted citrus, more chalk - classic chablis ; Excellent $39
&nbsp
Special case 395.88 (32.99)
Half case 209.94 (34.99)
&nbsp
Order by phone at 617.367.8605, or reserve here: order@federalwine.com
&nbsp
- Len Rothenberg
&nbsp