Please note that the browser you are using is either outdated or not supported by this website. For a better browsing experience, try one of the following:
2017 Abadia Retuerta Sardon del Duero Seleccion Especial
The Vintage, the Terroir, the Personality
February 6, 2022
&nbsp
Free Delivery - see below
&nbsp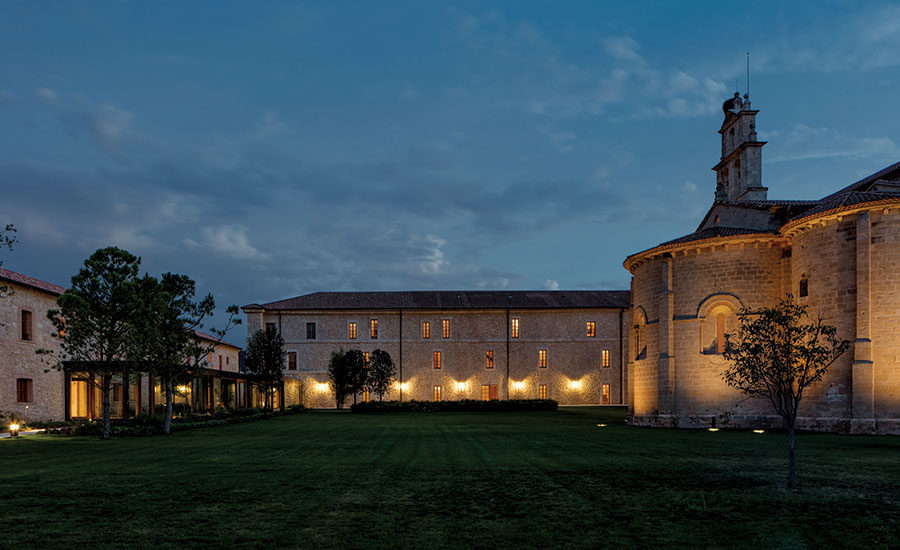 &nbsp
Abadia Retuerta is an abbey and monastery of great importance near the Duero River in north-central Spain. It has been known for its wine since its founding in 1188. The estate went to private ownership in 1835. Novartis Pharma purchased the moribund Abadia Retuerta in 1988 and decided to renovate the property completely while preserving its historic integrity. They hired Pascal Delbeck, the director of Bordeaux's prestigious Ch. Ausone, as consultant. He restored and replanted vines and built a new gravity-fed winery.
Abadia Retuerta's flagship wine is Seleccion Especial, a blend of mostly Tempranillo grapes from 54 separate vineyards in Sardon del Duero, an area including part of the more expensive Ribera del Duero called the "Golden Mile." To give you an idea of the pedigree we are talking about, a vintage of this wine was named the best red wine in the world by IWS.
The 2017 Abadia Retuerta Sardon del Duero Seleccion Especial is full-bodied and complex, reflecting the estate's guiding idea that each incarnation of this wine should be a faithful reflection of the vintage, the terroir, and the personality of the estate.
2017 Abadia Retuerta Sardon del Duero Seleccion Especial: Deep ruby red. Full-bodied blackberry, plum, cassis, and balsamic flavors. Black pepper and clove appear in a fresh, old vine creamy texture. Long balanced finish with bold pleasant tannins Excellent 48/bottle
&nbsp
Special six-pack: 6 bottles for a special price of $258 (43/bottle)
Special case: 12 bottles for a special price of $492 (41/bottle)
&nbsp
Wine will arrive early this week
&nbsp
Order by phone at 617.367.8605, or reserve here: order@federalwine.com
&nbsp
- Peter Hemenway
&nbsp
---
&nbsp
FREE DELIVERY!
downtown on orders more than $75;
in Greater Boston on orders more than $199
&nbsp