Please note that the browser you are using is either outdated or not supported by this website. For a better browsing experience, try one of the following:
2016 Sottimano Barbaresco Basarin
Grand Cru of Barbaresco
March 29, 2021
&nbsp
Free Delivery - see below
&nbsp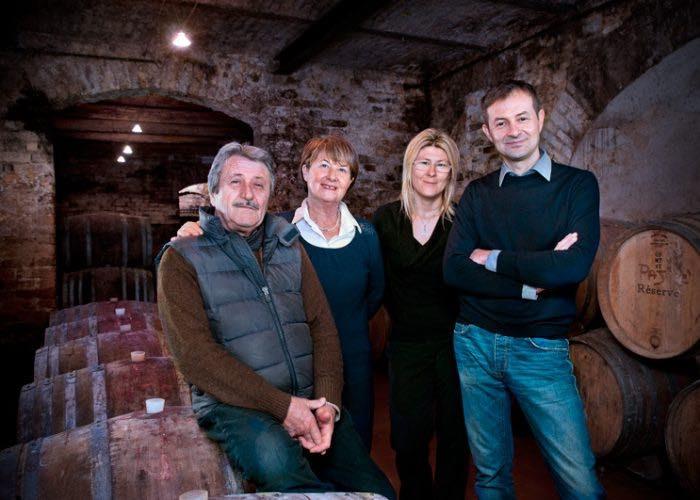 &nbsp
Today the wines of Barbaresco are some of the most excellent and prestigious in the wine world. This transformation took place in the second half of the 20th century. Rino Sottimano in Neive was one of the outstanding leaders in this revolution in quality. He became one of the first organic producers with the goal of preserving the delicate balance between the soils, the Nebbiolo, and the ecosystem.
He bottled single-vineyard Barbaresco naturally with spontaneous fermentation and the use of green harvests to improve concentration and quality in the grapes. One of the five vineyards Rino owned became a special project which he is now bottling. The 2016 Sottimano Barbaresco Basarin is from this historically very prestigious vineyard on the border between Neive and Treiso. This wine has a particular note of spices and shows great complexity and considerable structure
I first visited Basarin with Rino's son Andrea. He explained to me that they were doing tireless work to promote excellent quality in the vineyard. The plan was to wait until the vines were 50 years old to bottle this wine with the label "Barbaresco". Seriously, when these vines were just 25 years old the wine went to market as Langhe Nebbiolo for half the price. Rino and Andrea explained to me the vines needed the extra age to be able to express the elegance needed to call the wine Barbaresco. I would invite you to re-read this paragraph.
&nbsp
Limited offer. We may have to allocate.
&nbsp
2016 Sottimano Barbaresco Basarin: Deep brilliant ruby red. Persistent and intense nose of fruit and spices. Dried roses, cherries, licorice, and tobacco pop up in a firm structure with refined tannins. Notes of violet and mint circle the vibrant complex finish. Outstanding 76/bottle
&nbsp
Special Six Pack: 6 bottles of the above for a special price of $387 (64.50/bottle)
Wine will arrive tomorrow
&nbsp
Order by phone at 617.367.8605, or reserve here: order@federalwine.com
&nbsp
- Peter Hemenway
&nbsp
---
&nbsp
FREE DELIVERY!
downtown on orders more than $75;
in Greater Boston on orders more than $175
&nbsp