Please note that the browser you are using is either outdated or not supported by this website. For a better browsing experience, try one of the following:
2016 Rivera Il Falcone Castel del Monte Riserva
Great Red Wine Unique to Puglia
January 9, 2023
&nbsp
Free Delivery - see below
&nbsp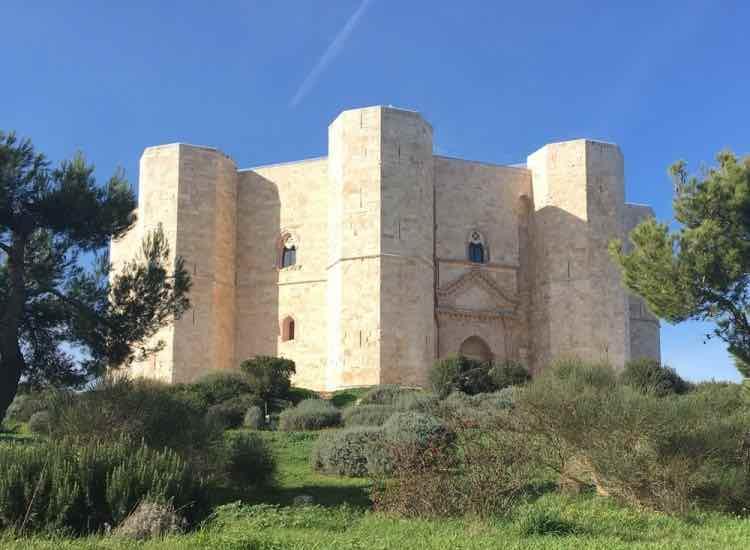 &nbsp
Rivera is one of the great wine estates of southern Italy. Their vineyards date back to the Trojan war. They champion a grape variety called Nero di Troia which, over the centuries, they have cultivated to produce a profound and balanced red wine. The 2016 Rivera Il Falcone Castel del Monte Riserva is the current release.
The estate was founded by the DeCorato family to showcase the unique wines of this area in Puglia. The Il Falcone shows the essential character and elegance of Nero di Troia. Today the winery is run by Sebastiano and Marco.
The family selected the Il Falcone name as a tribute to Frederick II of Swabia, who passionately loved falconry. Frederick II was an amazing part of medieval history. He was also the king of Sicily, the king of Jerusalem, and the emperor of Rome. In the early 1100's he built a hunting castle in the mountains of Puglia called Castel del Monte. Today Castel del Monte is next to the Rivera estate and is the local DOC for wine.
2016 Rivera Il Falcone Castel del Monte Riserva: Violet, dark cherry, blueberry leather, and smoky herb. Notes of well-integrated spicy oak and well-structured tannin. Long finish. Will age well. Excellent 37/bottle
&nbsp
Special six pack: 6 bottles of the above for a special price of $189 (31.50/bottle)
&nbsp
These wines (except futures) and any wine in stock assort as follows:
For 12 or more bottles of the same wine, take 15% off.
For 12 or more bottles of various wines, take 10% off.
Wines marked "net" help assemble cases but don't discount themselves.
We Deliver! Over $199, free in Greater Boston.
&nbsp
&nbsp
- Peter Hemenway
&nbsp
---
&nbsp
FREE DELIVERY!
downtown on orders more than $75;
in Greater Boston on orders more than $199
&nbsp