Please note that the browser you are using is either outdated or not supported by this website. For a better browsing experience, try one of the following:
2016 Ca Viola Barbera d'Alba Brichet
A Little Magic in the Bottle
November 5, 2019
&nbsp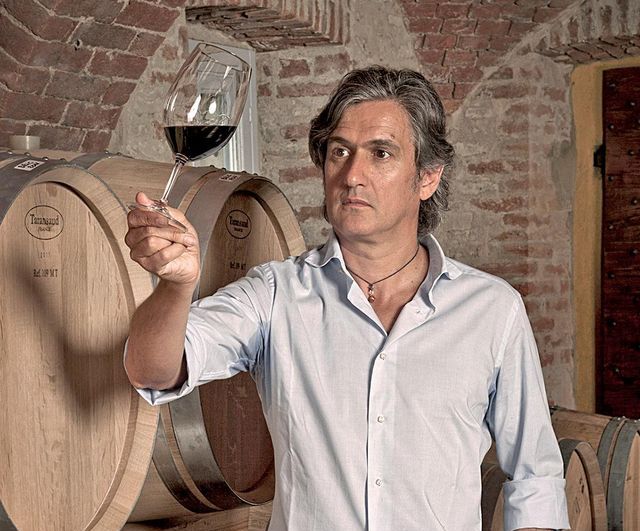 &nbsp
Giuseppe Caviola is very well known to Italian wine producers. He is a consulting enologist for some of the top names in Italy. You guys have tasted his influence on wines from Albino Rocca and Vietti as well as Rocca di Castagnoli. Luckily, in addition to all that work he also has his own small estate in Alba where he makes Dolcetto, Barbera and Barolo.
Beppe, as he is known, grew up in Montelupo (Wolf Mountain) and learned to make wine with a rented Dolcetto vineyard. Elio Altare convinced him to bottle his own wine because he was just so good at making it. Today's offer is for the 2016 Ca Viola Barbera d'Alba Brichet.
I had lunch with Beppe and his wonderful family in June at his house in Dogliani. One of the things he said was that he always looked to put a little magic in his wines. I believe he has succeeded with the 2016 Barbera. This is made with spontaneous fermentation and extended malo and aged in large barrels. Everything right there. However, I suspect that Beppe is part wizard and expect to catch him waving a magic wand over the barrels at some point. Or it could just be the spirit of the wolf that is on the label.
&nbsp
2016 Ca Viola Barbera d'Alba Brichet: Bright red. Plums and blackcurrant with hints of violet. Medium to full bodied and really circles the palate with rich flavors and aromas. A couple of lightning bolts in the finish. Very Good Plus to Magical 19.99/bottle
&nbsp
In store only Special six pack: six bottles of the above for a special price of $108 (17.99/bottle)
Special case: Twelve bottles of the above for a special price of $204 (16.99/bottle)
&nbsp
Order by phone at 617.367.8605, or reserve here: order@federalwine.com
&nbsp
- Peter Hemenway
&nbsp