Please note that the browser you are using is either outdated or not supported by this website. For a better browsing experience, try one of the following:
2016 Alex Gambal St Romain Rouge + Blanc
Burgundies From a Beautiful Place
October 12, 2020
&nbsp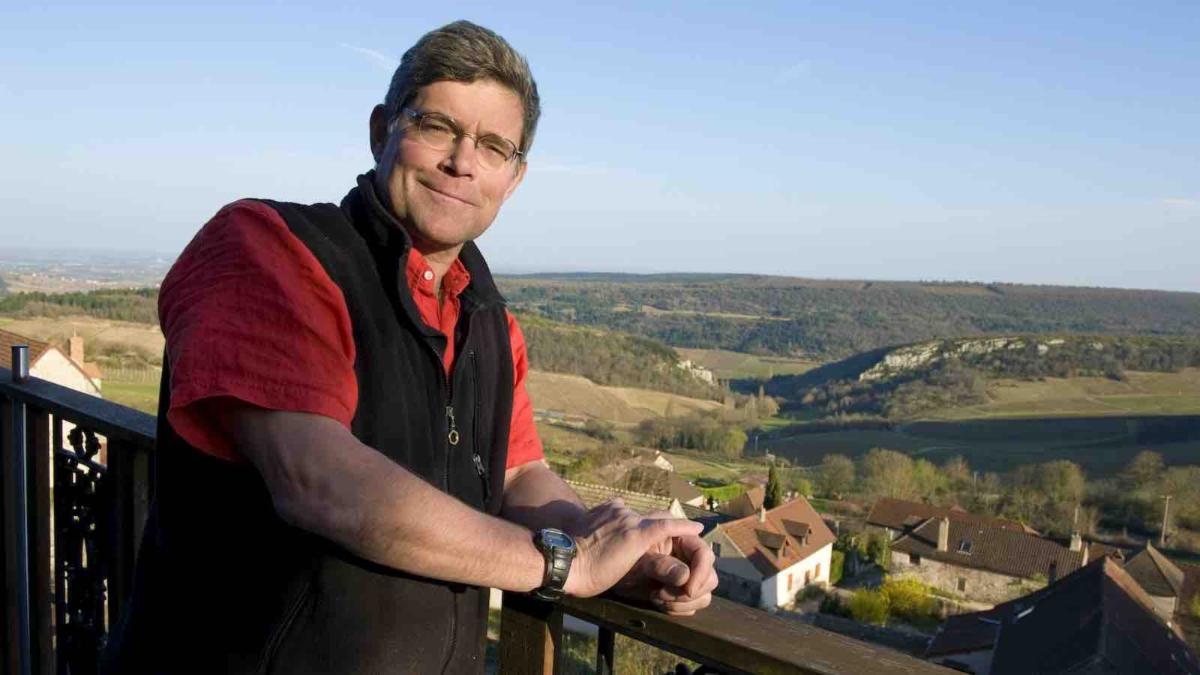 Au revoir, Alex
---
&nbsp
Saint Romain above Meursault and Auxey Duresses, one of the higher, appellations of the Cote de Beaune , It is a lovely area with broad views of the Cote, one reason Alex Gambal, an American with strong ties to Boston, chose there to live an expand his domain.
Various plots in the commune became the heart and body of the Gambal Unfortunately for his many fans in Boston and around the country Alex decided to sell his estate to a large negotiation- vigneron last year. We We were able to get a small quantity from among the last wines produced under his name in the very good 2016 vintage.
They are a bit lighter than majority of wines from the main part of the Cote, with more the weight of a Chablis. Nonetheless they have great purity of fruit . They come from organic farming. Especially the white, they have a classic burgundian minerality.
I liked them a lot when I tasted last month. Both white and red are linear and direct, what the French call franc et honnete, honest and true. The white is nicely dry , with enough fruit and roundness to balance the austerity of its mineral component. You can taste why the Guide Hachette called his St. Romains "a reference for the appellation"
We have a limited quantity, I strongly recommend them given the price of later vintages of lesser and less composed wines.
&nbsp
2016 Alex Gambal St. Romain Blanc- Organic; Color: pure clean light; Aroma: grapey chilcle, rather forward, light oak; Mouth: clean rather fine, elegant lightly chewy, bright firm acid, Nice flat mineral underneath, fine; Very Good Plus 37, case of 12, 371.88, (30.99)
2016 Alex Gambal St. Romain Rouge - Organic; Color: light red black; Aroma: heady a bit thick, strong sweet wood note; Mouth: thick and juicy tart cherry, still young, warm & al dente; Very Good Plus 32; Case, 323.88, (26.99)
&nbsp
Special
Gambal, in Red & White
6 bottles of each 347.88, (28.99)
&nbsp
Order by phone at 617.367.8605, or reserve here: order@federalwine.com
&nbsp
- Len Rothenberg
&nbsp
---
&nbsp
FREE DELIVERY!
downtown on orders more than $75;
in Greater Boston on orders more than $175
&nbsp