Please note that the browser you are using is either outdated or not supported by this website. For a better browsing experience, try one of the following:
2015 Valle Reale Vigneto di Popoli Montepulciano d'Abruzzo
Elegant and Perfectly Mature for a Song
July 24, 2020
&nbsp
Free Delivery - see below
&nbsp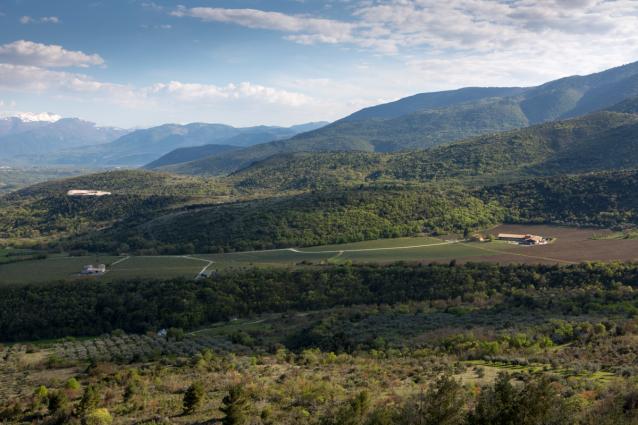 &nbsp
It took only an hour for those in the know to snap up all the 2011 we had. But the equally good 2015 Valle Reale Vigneto di Popoli is waiting in the wings.
You can enjoy it now for its round cherry-inflected fruit, but like the 2011 it will age well for several years mature nicely and. Those of you who were able to get the 2011 might think about a case of this for later. If you have a cellar you could get some for now and more for later.
Valle Reale is located inside one of the most beautiful national parks in Italy. They are in the mountains of Abruzzo and have rocky soils and great swings between day and night temperatures. They make single vineyard wines to perfectly express terroir. Everything is organic and natural.
Valle Reale is always the first stop of my visits to Italy. Make it one of yours.
2015 Valle Reale Vigneto di Popoli Montepulciano d'Abruzzo: Aromas and flavors of cherry, blackberry and sage underbrush with licorice and sweet asian spice. Plentiful aromatic acidity and wonderful balance. Long youthful finish. Excellent 18.99/bottle
&nbsp
Special case: 12 bottles of the above
for a special price of $191.88 (15.99)
coming next Tuesday
&nbsp
Order by phone at 617.367.8605, or reserve here: order@federalwine.com
&nbsp
- Peter Hemenway
&nbsp
---
&nbsp
FREE DELIVERY!
downtown on orders more than $75;
in Greater Boston on orders more than $175
&nbsp