Please note that the browser you are using is either outdated or not supported by this website. For a better browsing experience, try one of the following:
2015 Fratelli Alessandria Barolos
Rare and Historic
December 17, 2019
&nbsp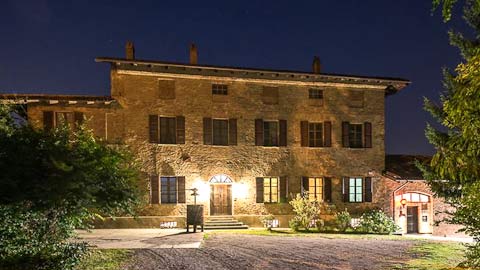 &nbsp
Fratelli Alessandria began in 1870 and was one of the first great Barolos ever. They still are. Gian Battista runs the place along with his wife Flavia, his brother Alessandro, and his son Vittore. These guys are in the commune of Verduno, a small village with a population of about 565. Of the eleven villages that produce Barolo, Verduno is the northern most and you have to make a little effort to get there. Over the years Verduno was sort of in the shadows. Today it is widely recognized as the place you want to go for elegant and spicy wines. They are difficult to get now because production is relatively small and demand is very high.
The Alessandrias produce three cru Barolos. One is the San Lorenzo vineyard, one is the Gramolere vineyard in Monforte and one is the Monvigliero, the Grand Cru of Verduno. Gian Battista oversees the work in the vineyard and Alessandro and Vittore run the winery.
The 2015 Fratelli Alessandria Barolo San Lorenzo is terrific this year. It is flowery, elegant, balanced and complex. The 2015 Fratelli Alessandria Barolo Gramolere has big structure and character with dark fruit, herbs, leather and licorice in the mix. The 2015 Fratelli Alessandria Barolo Monvigliero is austere and very complex. When I tasted these wines with Gian Battista in June, I was chomping at the bit to get them over here and now they have arrived. These are perfect for yourself and any Nebbiolo lovers you might know.
2015 Fratelli Alessandria Barolo San Lorenzo: The bouquet leaves you no doubt. This wine offers a rich and exuberant approach with dark fruit nuances that cede slowly to spice, tar and black licorice. This Barolo shows depth and dark fruit, both in abundance. The quality of the tannins is evident. Excellent 77/bottle 393/six pack (65/bottle)
2015 Fratelli Alessandria Barolo Gramolere: Opens to a medium-dark ruby color. When you put the wine to your lips, you immediately feel the power, structure and inner fiber of Nebbiolo as interpreted in this two-hectare parcel with its 40-year-old vines. The aromas are softer and more yielding with forest fruit, wild berry, crushed slate and blue flower. Excellent 80/bottle 408/six pack (68/bottle)
2015 Fratelli Alessandria Barolo Monvigliero: Monvigliero is quickly becoming one of the most celebrated and talked about crus in Barolo. The Alessandria estate was among the first to understand its potential. This is an absolutely classic interpretation that stays faithful to history of this very high elevation site above the Tanaro river.. The wine offers attractive berry aromas intermingled with spice, licorice and crushed stone. Harmonious finish. Outstanding 96/bottle 490/six pack (82/bottle)
&nbsp
Special mixed case: Four bottles of each of the above
for a special price of $860 (72/bottle)
&nbsp
Order by phone at 617.367.8605, or reserve here: order@federalwine.com
&nbsp
- Peter Hemenway
&nbsp