Please note that the browser you are using is either outdated or not supported by this website. For a better browsing experience, try one of the following:
2015 Badia a Coltibuono Montebello
Culture, Art, and Beauty in an Authentic Tuscan Blend
October 26, 2021
&nbsp
Free Delivery - see below
&nbsp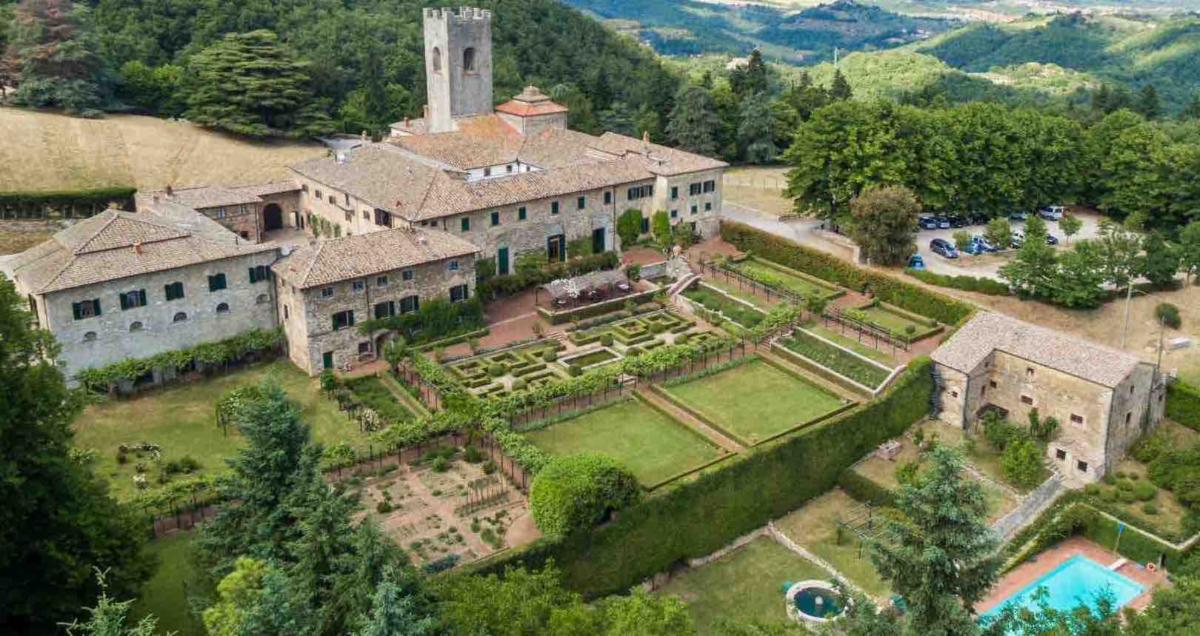 &nbsp
At the center of the Badia a Colibuono estate is a monastery that dates from 1051. One of the monks there was the first to use the name "Chianti." From the beginning, this place has been a center of agriculture, education, political power (Think the Medici family), and culture.
Today the owners are Emanuela, Roberto, and Paolo, from a family making extraordinary wines for centuries. Recently they undertook a re-creation, a unique and complex return to tradition. The 2015 Badia a Coltibuono Montebello comes from a single vineyard planted to nine of the best indigenous Tuscan red grape varieties.
For hundreds of years, the typical wines of Chianti were field blends of many grape varieties. The 2015 Montebello is a return to that. This wine is unique in that it takes on the different characters popping up from each variety. I call it the complete Tuscan wine.
Everything at Badia a Coltibuono is organic, biodiverse, and sustainable. This wine is made with indigenous yeasts. Each variety is fermented separately and aged, then blended in equal parts. Both new and used oak is used for aging.
&nbsp
What you'll get from each grape:
Canaiolo- soft gentle tannins, elegant herbs
Chiliegiolo juicy lush red, deep cherry
Colorino- Deep color and structure
Foglia Tonda- violets, ripe plum, cinnamon
Malvasia Nero- rich, dusty chocolate
Mammolo- Ripe red fruit, herb, pepper
Pugnatello- Color, acidity, plump tannins, leather
Sanforte- rich, tarry texture
Sangiovese- Cherry, flowers, spice, acidity
&nbsp
2015 Badia a Coltibuono Montebello: You get all these here with elegant, complex, and balanced texture. Excellent 64/bottle
&nbsp
Special six-pack: 6 bottles of the above for a special price of $324 (54/bottle)
Arrives this week
&nbsp
Order by phone at 617.367.8605, or reserve here: order@federalwine.com
&nbsp
- Peter Hemenway
&nbsp
---
&nbsp
FREE DELIVERY!
downtown on orders more than $75;
in Greater Boston on orders more than $175
&nbsp