Please note that the browser you are using is either outdated or not supported by this website. For a better browsing experience, try one of the following:
2014 Crocus Malbec de Cahors Calcifere
Reduced Price on a Rich French-American Hybrid
October 10, 2020
&nbsp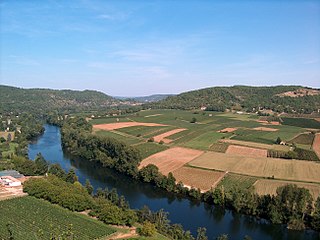 ---
&nbsp
Crocus is a hybrid. Not the flower but the new Malbec from Cahors in southwest France, its original home. It stems from a partnership between Bertrtand Vigoueaux whose family has farmed Cahors for over a century and Paul Hobbs, the extraordinarily talented American winemaker who along with making some of Napa's finest reds, has been a pioneer of the Malbec grape in Argentina, now its home away from home.
The Black Wines of Cahors were famous in the middle ages, but they had to go to market downriver through the port of Bordeaux. Bordeaux couldn't stand the competition and imposed a heavy tax on Cahors wines which led to a long slow decline of its vineyards
The Vigoureaux family was instrumental in therevival of Cahors in the 20th century. Today Bertrand owns several properties, spread among the diffent soil types of Cahors., a palette of flavors like Burgundy from which the winemaker can cselct his flavors,.
Crocus Calcifere is a reserve bottling .As its name implies, it comes from mainly from the Limestone and iron-rich soils of the high plateau above which give a higher tone and earthiness.. Grapes from the midslope part alluvial, part limestone third terrace contribute black fruit a round and supple texture.
The wine is fermented in stainless steel and aged for 2 years in a mixture of new and second use oak.
It is a wine of layered depth and a more pronounced earthiness that you would get in a New World Malbec, but you can taste Paul Hobbs' influence in the wine's polish, smoothness on the palate and red and black fruit purity.
Suave and smooth on the surface, it has not forsaken its earthy roots., a parallel in wine to a Chopin mazurka.
This is another of those wines that were earmarked for restaurants. It would have been $50 in a store. The importer had some left. After tasting we took all we could get, but that was only 6 cases.
&nbsp
2014 Crocus Malbec de Cahors Le Calcifere; Color: very dark opaque, ; Aroma: rather oaky dense, very pretty nose, , sweet took it's time to open; Mouth: smooth rather fleshy, sticks to the tongue, muted acidity, clean, rather fine lifted, very smooth, bright herbal finish; Very Good – Excellent Was 29.99; Mixed Case, 26.99; Special Case, 24.99 Drink now or over the next 4 years
&nbsp
&nbsp
Order by phone at 617.367.8605, or reserve here: order@federalwine.com
&nbsp
- Len Rothenberg
&nbsp
---
&nbsp
FREE DELIVERY!
downtown on orders more than $75;
in Greater Boston on orders more than $175
&nbsp