Please note that the browser you are using is either outdated or not supported by this website. For a better browsing experience, try one of the following:
2014 Baumard Savennieres Clos du Papillon
A Wonderfully Mature Loire Chenin Blanc
May 4, 2022
&nbsp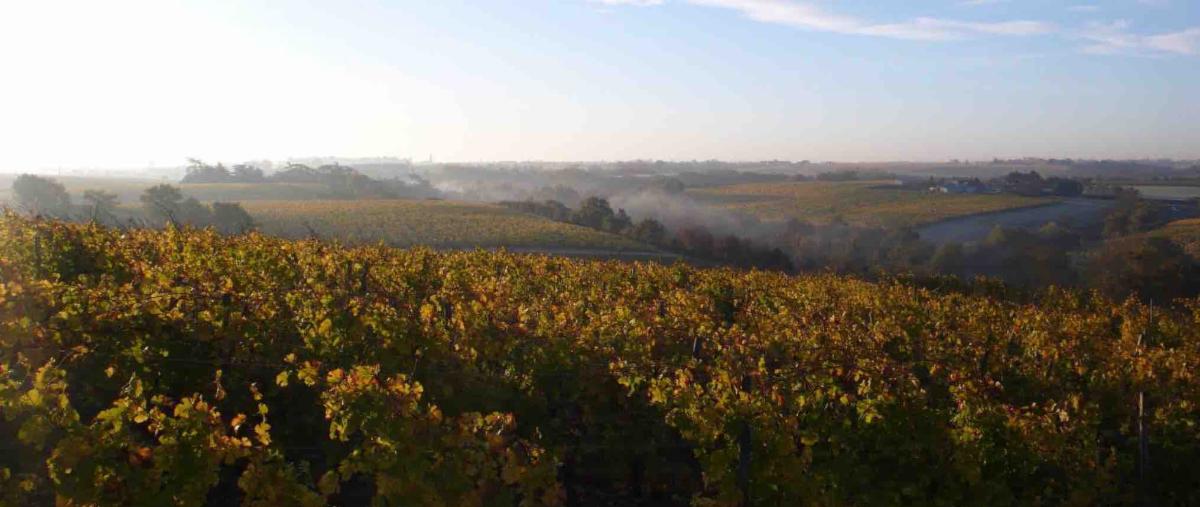 &nbsp
Last summer, I was delighted to taste the excellent 2014 Baumard Savennieres Clos du Papillon from the cellar of a friend who was the estate's first American importer. No longer did acid joust with fruit and mineral, but the three had become a whole that teased the nose with a delicate scent of dry apricot compote. It filled and enchanted the palate with subtly spiced and concentrated flavors. It murmured; it did not shout. It was not a sumptuous wine, but it is what the French call a vin de reve, a wine of contemplation.
We got some last January which went very quickly. After trying it, people who bought it wanted more. The last from the winery's library arrives this week
Chenin Blanc is the premier white grape of Anjou in the Loire. When young, its wine is full of peach and apricot fruit, often underlined by a bitter almond note. Savennieres is its epicenter. There, the sandstone over volcanic soils of the Clos de papillon vineyard give chenin an extra distinction.
Domaine Baumard was the first estate I visited on my first trip to France. I was impressed with the erudite Jean Baumard, its founder. He was ahead of his time in sustainable agriculture. His wines shone for their richness, intensity, and purity. His son, Florent, continues the modernist style of making wine that his father pioneered 50 years ago.
Baumard spaces its rows wide and plows often. The pressing is light to avoid unripe grapes; the fermentation cool to preserve the fruit. Most of all, Florent wants wine that will age, and to that end began the use of stelvin closures, a no-no in traditional France but one that he proved effective in the slow aging of white wine
You can enjoy its subtle nuance by itself or with delicately herbed white meat or fish dishes. Give it some time in a glass or decanter if you drink it now. Well stored, it will age effortlessly for another decade. I have some in my cellar. I strongly recommend it to you.
&nbsp
2014 Domaine Baumard Savennieres Clos du Papillon Nose, subtle and evocative a suggestion of lightly spiced pear; Mouth; soft, enveloping the tongue, subtle notes of apple and apricot, a light note of almond, very long; Excellent $47
&nbsp
Special case of 12 $479.99 (39.99)
Bundle of six, $249
&nbsp
&nbsp
Order by phone at 617.367.8605, or reserve here: order@federalwine.com
&nbsp
- Len Rothenberg
&nbsp
---
&nbsp
FREE DELIVERY!
downtown on orders more than $75;
in Greater Boston on orders more than $175
&nbsp