Please note that the browser you are using is either outdated or not supported by this website. For a better browsing experience, try one of the following:
2012 Ezio Cocito Barbaresco Baluchin Riserva
"If You're Going to Do Something, Make It the Best"- Ezio Cocito
November 2, 2021
&nbsp
Free Delivery - see below
&nbsp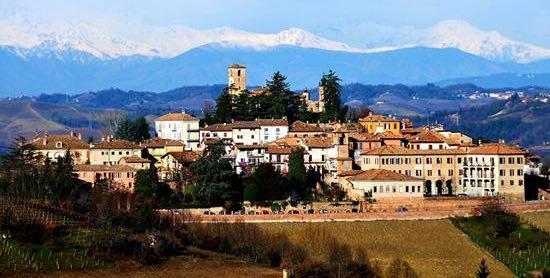 &nbsp
Ezio Cocito inherited the highest elevation portion of the Baluchin vineyard from his farming family. Baluchin means "star" in Piedmont, and this vineyard is named because it is the perfect place to stargaze on a clear night. Ezio is in the horse business. He also loves wine and made a deal with wine master Giorgio Rivetti. Ezio would make his wine at Giorgio's La Spinetta winery in return for taking care of Giorgio's horses.
The 2012 Ezio Cocito Barbaresco Baluchin Riserva is the current release. As usual, the wine has razor-sharp aromatics and is precise and focused. It is modern style, aged in French barriques, 30% new. All of this is amazing. Its price is the icing on the cake. Ezio makes this wine because he loves Barbaresco and wants to share it with us.
Ezio and Giorgio have been offering this wine to us since the 2001 vintage. Many of you are familiar with how this wine is attractive when young and has plenty of structure to age very well.
&nbsp
2012 Ezio Cocito Barbaresco Baluchin Riserva: Ruby, light garnet. A translucent Nebbiolo with plenty of acidity and fruit brightness. A base of violets, cherry, cassis, and plum with spicy clove, balsamic herb, and rosemary. Long mineral finish with notes of flint. Outstanding 74/bottle
&nbsp
Special six-pack: 6 bottles of the above for a special price of $378 (63/bottle)
Arrives this week
&nbsp
Order by phone at 617.367.8605, or reserve here: order@federalwine.com
&nbsp
- Peter Hemenway
&nbsp
---
&nbsp
FREE DELIVERY!
downtown on orders more than $75;
in Greater Boston on orders more than $175
&nbsp