Please note that the browser you are using is either outdated or not supported by this website. For a better browsing experience, try one of the following:
Two of Italy's Greatest Whites
2008 Garofoli Verdicchio dei Castelli di Jesi Podium Riserva & 2015 Pieropan Soave Classico La Rocca
December 3, 2018
&nbsp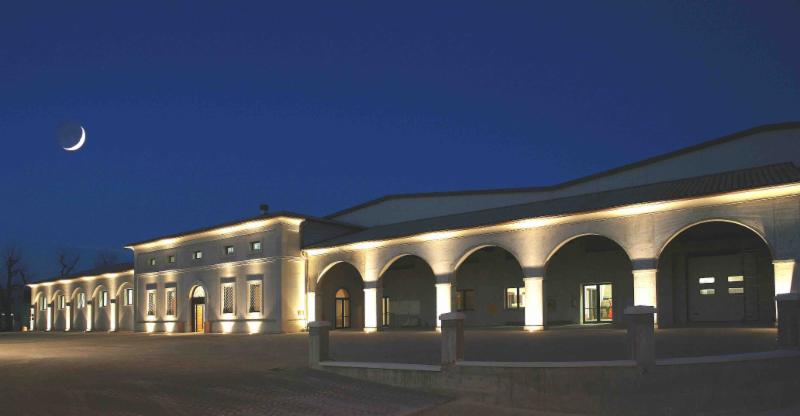 Cantina Garofoli
These two white wines have everything you want in a great white wine. They have the added advantage of being quite affordable and the ability to age beautifully.
The 2008 Garofoli Verdicchio dei Castelli di Jesi Podium Riserva was just shipped to us directly from the winery. Garofoli is the oldest established winery in the Marche region of east central Italy on the Adriatic sea. On my visits over there with Gianluca Garofoli we routinely have this wine at age 20 or 30 and it is fabulous. 2008 is a great vintage and the wine still has a very youthful quality at age 10. We experience amazing complexity of aromas and flavors with balanced fresh acidity. This is perhaps the perfect wine for fish which means it belongs on your table here in Boston.
Famed wine writer Ian d'Agata publishes a book very year called the 100 Greatest Wines of Italy This Year. The Garofoli Podium is always high on the list. All the Time you also see thePieropan Soave La Rocca Made entirely from the premium Garganega grape. The Pieropan winery owns among the best vineyards in Soave Classico, an area near Verona that has been making great whites for hundreds of years. The 2015 Pieropan Soave Classico La Rocca is a single vineyard wine with depth and great texture. The Pieropan family has been running this operation for five generations. Here we find amazing aromatic qualities and minerality from the calcerous soil.
If you compare these two to the other great whites of the world you are looking at a ridiculous value here.
Wines will arrive Friday.
&nbsp
2015 Pieropan Soave La Rocca: Yellow with gold highlights. Complex and rich aromas and flavors. Tangerine, apple, peach, almond and ginger all show up. Impressions are exotic and persistent with minerality and elegance. Excellent 39/bottle 199/six pack
2008 Garofoli Verdicchio dei Castelli di Jesi Podium Riserva: Bright straw with gold rim. Amazingly clean and complex aromas and flavors including lemon, rosemary, green apple, honeyed pear and orange peel. The ripe fresh flavors include anise, green olive, white flowers and almond in the long finish. Outstanding 39/bottle 199/six pack
&nbsp
You can mix any quantity of six of the two wines for the $199 price
&nbsp
Order by phone at 617.367.8605, or reserve here: order@federalwine.com
&nbsp
- Peter Hemenway
&nbsp