Please note that the browser you are using is either outdated or not supported by this website. For a better browsing experience, try one of the following:
This Week's Tasting
Five Italian Wines & One Mystery
February 27, 2019
For a long time I have been telling people that if you taste two wines from completely different regions in Italy that you may not know which is which but you will always be able to say that they are both Italian.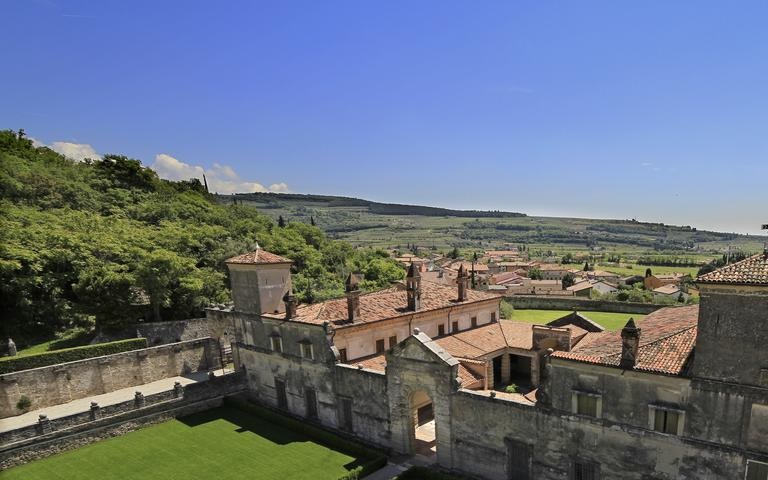 I maintain that this is because historically all native Italian grapes have been cultivated to contain the type of acidity that makes the wine perfect with food.
So tonight we'll put this maxim to the test. The tasting will be blind and we will have five Italian reds and one red from somewhere else. The question will be which one of the wines is not Italian? Below is the list of wines. They are not listed in the order they will be tasted. The Italian wines are from all over the place from Sicily to Piedmont and are made with five different grape varieties.
&nbsp
2016 San Salvatore Aglianico Ceraso: 21; Mixed Case, 18.90; Case, 17.85
2016 Badia a Coltibuono Chianti Classico Estate: 20; Mixed Case, 17.99; Case, 16.99
2014 Allegrini La Grola: 32; Mixed Case, 28.80; Case, 27.20
2017 Tenuta delle Terre Nere Etna Rosso: 21; Mixed Case, 18.90; Case, 17.85
2011 Chionetti Briccolero Dogliani: 23; Mixed Case, 20.69; Case, 19.54
Mystery Wine: 22.99; Mixed Case, 20.69; Case, 19.54
???? Case: Special, two each of the above wines - $238
In-store only ???? Pack: Special, one each of the above wines - $126
or
mix any 6- 11 wines for 10% off
any 12 or more for 15% off
Order by phone at 617.367.8605, or reserve here: order@federalwine.com
&nbsp
Please pass this on to any friends who are wine enthusiasts!
&nbsp
- Peter Hemenway