Please note that the browser you are using is either outdated or not supported by this website. For a better browsing experience, try one of the following:
This Week's Tastings
WED - Coppo Winery with Luigi Coppo. THUR - Fine Nonino Grappas with Francesca Nonino
October 10, 2018
Peter writes, "We are happy to welcome Luigi Coppo, next generation owner of the Coppo Winery in Piedmont. The winery is in Canelli and occupies most of the interior of the tallest hill in town. The Coppos decided a long time ago to specialize in Barbera for most of the reds and both Gavi and Chardonnay for the whites.""
&nbsp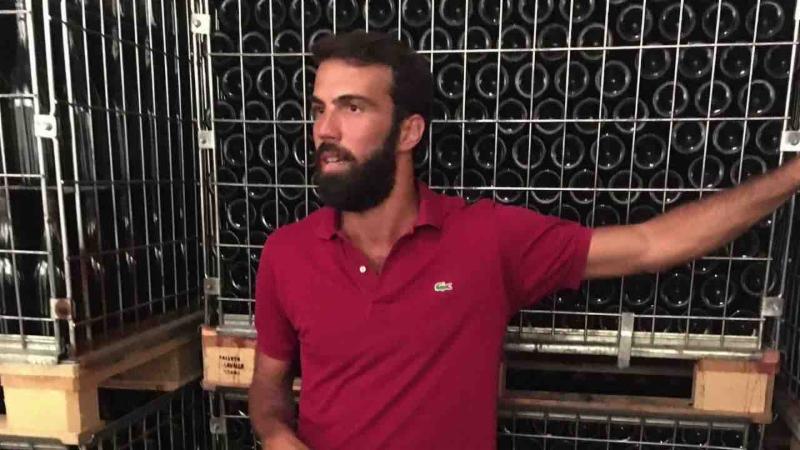 &nbsp
Peter continues,
They also bottle a very fine Moscato. Oh, and did I mention the Barolo?
We will begin with the 2016 Gavi La Rocca. This is always a textbook example of 100% Cortese with a nutty floral character and flavors of lime, peach and pear. The mineral character shines through in the finish. We will then show the 2013 Costebianche Chardonnay. Coste bianche means white slopes and comes from the calcareous soils in which the vines are planted. This sees a short time in oak and is lemony, buttery and toasty.
We will begin the reds with the 2014 Barbera d'Asti Camp du Rouss. We will let Luigi tell you about the name of this one. The wine is a single vineyard Barbera that is rich and flavorful with spice notes. Then we will try the 2015 Barbera d'Asti Pomorosso. This one is named after a red apple tree that grows on top of one of the three prestigious vineyards used to make this wine. This one is similar in style with more intensity and complexity.
These days if you want to produce Barolo your winery has to be within the strict production zone. When Coppo started making Barolo that rule did not exist so they are still allowed to produce Barolo. The vineyards are in the zone in La Morra and Barolo. The 2009 Barolo is a beautifully intense and balanced Nebbiolo.
We will finish with the lightly sparkling and freshly sweet 2015 Moscato d'Asti Moncalvina.
&nbsp
Coppo
White
2016 Gavi La Rocca: Bright straw. Aromas and flavors of flowers, lime, peach, and pear. Nice nutty component in the finish. Very Good Plus 18.99/bottle 17.09/mixed case 16.14/case
2013 Chardonnay Costebianche: Straw yellow. Lemon, vanilla and spice with a buttery component and toasty oak nuances. Very Good Plus 18.99/bottle 17.09/mixed case 16.14/case
Red
2014 Barbera d'Asti Camp du Rouss: Dark ruby red. Ripe red fruit and plum with spicy leather, smoke and herbs. Well structured with soft tannins. Very Good Plus to Excellent 21/bottle 18.90/mixed case 17.85/case
2015 Barbera d'Asti Pomorosso: Dark ruby red. Violets, blackberry and plum with notes of menthol. Elegantly structured with polished tannins and dark spice and espresso in the long finish. Excellent 75/bottle 67.50/mixed case 63.75/case
2009 Barolo: Intense garnet. Roses, cherries and licorice with notes of clove, cinnamon and tobacco Balanced tannins in a very long finish. Excellent 90/bottle 81/mixed case 76.50/case
Sweet
2015 Moscato d'Asti Moncalvina: Straw yellow with a light green edge. Floral with sweet pear and peach. Lightly sparkling and refreshing. Very Good Plus 14.99/bottle 13.49/mixed case 12.74/case
&nbsp
Any six - 11 bottles of the above for a 10% discount
Any twelve bottles of the above for a 15% discount
&nbsp
Order by phone at 617.367.8605, or reserve here: order@federalwine.com
&nbsp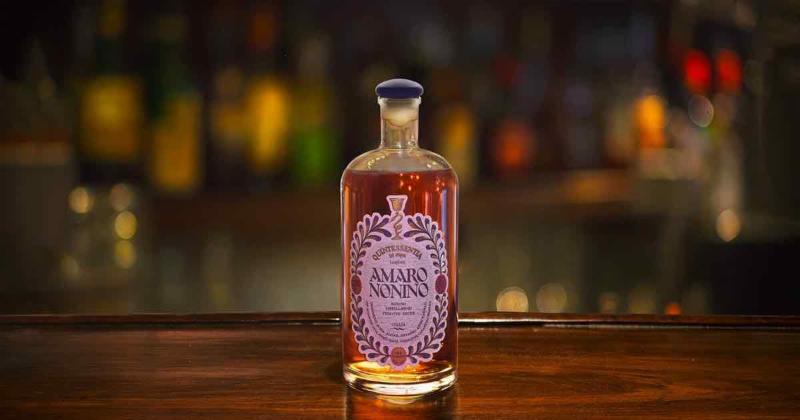 Thursday 5:00 - 7:00
Fine Nonino Grappas
with Francesca Nonino
&nbsp
We are happy to welcome Francesca Nonino to the store to present three of her grappas tomorrow. She is a member of the sixth generation of the family to be involved in the enterprise. The Nonino family have been making fine distilled spirits in the Friuli region of Italy since 1897. Starting with the mobile still, this family-owned business has expanded into a plant of 24 stills of very modern equipment. They have gained worldwide recognition and accolades for the quality and creativity in their spirits.
They are the first to have made single variety grappas, which have now become the standard for the best of that type.
Their method ensures the highest quality. They use only fresh pomace, the grape cake of skins that is the material for grappa Their distillation is in pot, not continuous still, and they reject the coarser "heads" and "tails" of the distillation process, using only the purer middle of the stream that comes out of the still. Some of their products have been named by the Spirit Journal to the Spirit Hall of Fame.
Francesca will present varietal grappas from Merlot, Chardonnay, and Moscato. She will show as well the family's Amaro Quintessentia, an extraordinary barrel-aged grappa distilled from grapes and infused with herbs. It has become a highly sought-after ingredient for many craft cocktail bartenders. She will share some of her favorite recipes.
&nbsp
Grappas
Regularly ~ Special Tasting Price
Lo Chardonnay 750 ml 64.99 ~ 58.99
Il Merlot 750ml 64.99 ~ 58.99
375 ml 44.99 ~ 39.99
Il Moscato 750ml 64.99 ~ 58.99
375 ml 44.99 ~ 39.99
Amaro Quintessentia 750 ml 49.99 ~ 44.99
&nbsp
Order by phone at 617.367.8605, or reserve here: order@federalwine.com
&nbsp
Please pass this on to any friends who are wine enthusiasts!
&nbsp
- Peter Hemenway