Please note that the browser you are using is either outdated or not supported by this website. For a better browsing experience, try one of the following:
This Week's Tasting
Wines With Animals on Their Labels
February 22, 2017
Due to certain wines with animal labels we will not name, it became a consumer truism that wines with animals on their labels were just not good. For the second time, we will attempt to dispel that myth by showing you wines with animals on their labels that are quite good indeed.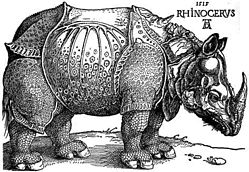 We will begin the show with an old store favorite. The 2015 Southern Right Sauvignon Blanc is a balanced example of the South African style of Sauvignon Blanc. The winery is in Walker Bay and owned and run by Anthony Hamilton Russell. There is a whale on the label because the winery supports efforts to save Southern Right whales. For the second white we will go to South Austria and taste the 2015 Landhaus Mayer Gruner Veltliner. There is a sheep on the label because the local sheep like to eat the grapes. For some reason we have seen a drop in interest for wines made with Gruner Veltliner grapes. Part of this is certainly that many of them are quite expensive. Landhaus Mayer is both very good and reasonably priced and with luck will get you looking back to Austria.
The first red will be the 2014 Quinta di Cassa Douro Reserva Tinto. This is a blend of Touriga Nacional, Touriga Franca and Tinto Roriz. The wine is rich and balanced and great value. I think the reason there is a rabbit on the label indicates a culinary suggestion. We will follow this with the 2015 Castellare Chianti Classico. This shows the wild songbird Basettino and indicates Castellare's dedication to environmental awareness. The whole property is a bird sanctuary. Castellare is also one of the best producers of wine in Tuscany.
Then back to South Africa for the 2014 Mulderbosch Faithful Hound. The hound in question was found on the Mulderbosch farm back in the 1980s and was given the name Boes. It turns out the dog had set up a vigil spot under an oak tree to await his masters return. Unfortunately the man had been killed in a car accident. Still, Boes kept the vigil going for years until he finally died. The owners made their first Bordeaux blend and decided to call it Faithful Hound. The wine is a blend of Cabernet Franc, Cabernet Sauvignon. Merlot, Malbec, and Petit Verdot. It is both rich and structured. Last, we will open the 2013 La Spinetta Langhe Nebbiolo. All of you will recognize the rhinoceros on the label. It is there because Durer is Giorgio's favorite artist. The wine is made with young vines in the Starderi vineyard in Barbaresco.
&nbsp
White
2015 Southern Right Sauvignon Blanc: Straw with green highlights. Lime and tangerine fruit with a touch of mown grass. Crisp and refreshing. Very Good Plus 14.99/bottle 13.49/mixed case 12.74/case
2015 Landhaus Mayer Gruner Veltliner: Bright straw. Aromas and flavors of herbs, lime and grapefruit with crisp acidity framed by white pepper spice and finishing with a nutty almond character. Very Good Plus 17.99/bottle 16.19/mixed case 15.29/case
&nbsp
Red
2014 Quinta di Cassa Douro Reserva Tinto: Deep ruby. Rich spicy flavors accented by floral aromas. Long balanced finish. Very Good Plus Plus 15.99/bottle 14.39/mixed case 13.59/case
2015 Castellare Chianti Classico: Bright ruby. Aromas and flavors of dark cherry, violets, balsam and spice. Silky texture in a balanced finish. Very Good Plus Plus 24/bottle 21.60/mixed case 20.40/case
2014 Mulderbosch Faithful Hound: Deep ruby. Cassis, herbs, dark berry, blackcurrant, lead pencil and a smooth finish. Very Good Plus Plus 21/bottle 18.90/mixed case 17.85/case
2013 La Spinetta Langhe Nebbiolo: Bright ruby. Aromas and flavors of roses, black cherry, and forest floor. Rich palate and spicy finish. Very Good Plus Plus 37/bottle 33.30/mixed case 31.45/case
&nbsp
Special Animal Label case: Two bottles of each of the above for a special price of $223
(In store only) Special Animal Label pack: One bottle of each of the above for a special price of $118
&nbsp
Order by phone at 617.367.8605, or reserve here: Order@federalwine.com
- Peter Hemenway
(c) Federal Wine and Spirits Inc. 2017