Please note that the browser you are using is either outdated or not supported by this website. For a better browsing experience, try one of the following:
Special Sangiovese From the Mountain
2014 Fontodi Chianti Classico Filetta di Lamole
March 13, 2017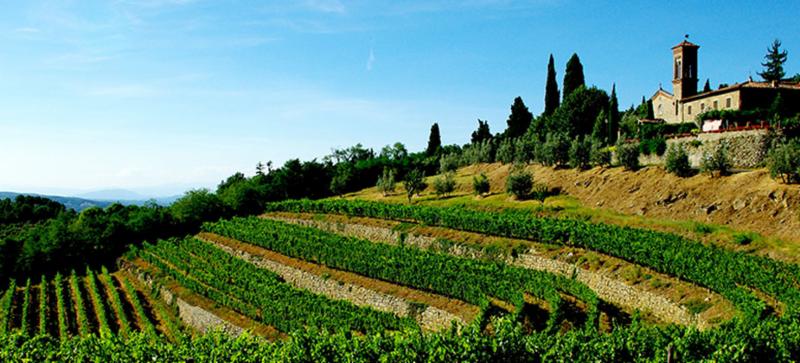 &nbsp
As many of you know, Giovanni Manetti has earned the utmost respect and admiration for producing the groundbreaking and excellent wines from the Fontodi Estate. The Fontodi Flaccianello was one of the very first wines to show the greatness of Tuscan wine in the modern era.
Giovanni  had long dreamt of making a wine from Lamole at the Filetta property. Lamole is a tiny village high above the Greve valley with a long history of growing superior Sangiovese. At 600+ meters above sea level, the wines from these sandy, rocky soils are perfumed and elegant. These aromatics are developed by cool nights and the long growing season at very high altitudes. The 2014 Fontodi Chianti Classico Filetta di Lamole is the first bottling of this special project and is a wine totally defined by elegance.
Giovanni convinced his cousin Lorenzo Pisana Socci (whose grandfather was formerly the estate manager at Fontodi and a mentor to Manetti when he was just getting started) to work with him on seven hectares of vineyard at the Filetta property. Some of the oldest vines were planted in the 1920s, with many "ad alberello" (or bush-trained) vines. Together they worked to restore the vineyard.
The 2014 vintage in Tuscany suffered from a wet spring and summer... and at the beginning of September, there was widespread pessimism among growers. Fortunately, the weather changed and  led to one nice week after another. This warm weather late in the season ensured that the high elevation zones especially had good conditions during the last and most crucial part of the ripening process. The resulting wines have lovely aromatics with great color and acidity.
This wine is 100% Sangiovese and was aged in large oak barrels for 15 months.
THE WINE WILL BE AVAILABLE IN ONE WEEK (week of March 20th)
&nbsp
2014 Fontodi Chianti Classico Filetta di Lamole
:  Deep bright ruby. Aromatics express dark cherry fruit, floral character, spice, and balsam with a floating hint of mint. The flavors are rich and well behaved with depth and texture in the mid palate and a long finish
.  Excellent
  39/bottle
&nbsp
Special six pack: 6 bottles of the above for a special price of $211
&nbsp
Special case: 12 bottles of the above for a special price of $398
&nbsp
Order by phone at 617.367.8605, or reserve here: peter@federalwine.com
&nbsp
Please pass this on to any friends who are wine enthusiasts.
&nbsp
- Peter Hemenway
&nbsp