Please note that the browser you are using is either outdated or not supported by this website. For a better browsing experience, try one of the following:
2013 Fontanafredda Barolo Serralunga d'Alba
Back to the Beginning
June 25, 2018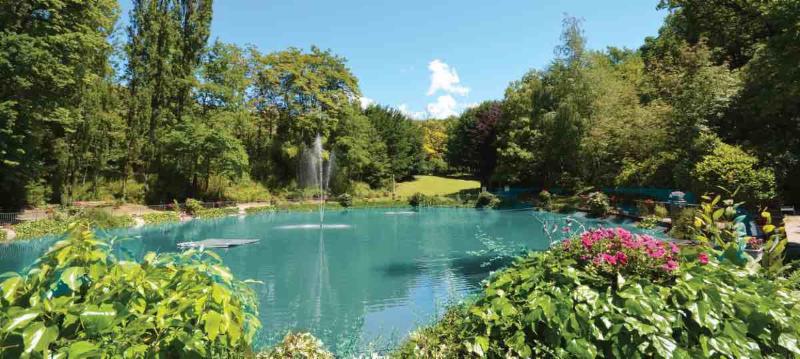 Fontanafredda is the most historic and one of the largest wineries in Barolo. More importantly, today the estate is producing ridiculously fine wines in a very environmentally friendly way. The 2013 Fontanafredda Barolo Serralunga d'Alba gets my vote for the greatest value red wine on the planet.
The story begins when King Vittorio Emanuele II bought Fontanafredda as a country estate for his mistress Rosa Vercellana in 1864. The first vineyards were planted in 1866 and the wine officially produced in 1870. Meanwhile they had two illegitimate children who eventually inherited the property. Over time a village was constructed on the property with houses, a school, a large park and a church. Fontanafredda , by 1894, had earned a lot of the credit for making Barolo a famous wine. It also put Serralunga d'Alba on the map as a site for some of the more expressive and age worthy Barolos.
Not too long after, things began to go a different direction. Phylloxera attacked and destroyed the vines. World War I happened and then, just for good measure, the great depression took place. The family had to sell to one of Italy's biggest banks.
It took another 70 years for Fontanafredda to get back into the hands of native Piemontese when Oscar Farinetti and a couple of business partners bought it. Their philosophy of organic farming, proper vineyard management and natural winemaking is producing excellent results. The beautiful park on the property provides a great home for the various Piedmont flora and fauna and a lovely visit for people.
Giovanni Minetti is still the general manager and is happier now with the new money being invested. The present and the future of Fontanafredda look great. This is also a great wine for people who are ready to try Barolo for the first time. It is more than authentic and very affordable.
&nbsp
2013 Fontanafredda Barolo Serralunga d'Alba: Garnet red with ruby highlights. Cherries, spices, crushed roses, vanilla and balsam. Full bodied, dry with a velvet texture and great persistent balance. Outstanding 45/bottle six pack: 243 (40.50/bottle) case: 459 (38.25/bottle)
2013 Fontanafredda Barolo Serralunga d'Alba Magnum: 90/bottle
Order by phone at 617.367.8605, or reserve here: peter@federalwine.com
&nbsp
Please pass this on to any friends who are wine enthusiasts.
&nbsp
- Peter Hemenway
&nbsp