Please note that the browser you are using is either outdated or not supported by this website. For a better browsing experience, try one of the following:
The Budget Feast Case
PLUS! 2020 Beaujolais Nouveau Has Arrived
November 19, 2020
We could have called this the Federal Greatest Hits case, as it includes some of our most popular wines as well as a bottle each of two Riesling bargains.
&nbsp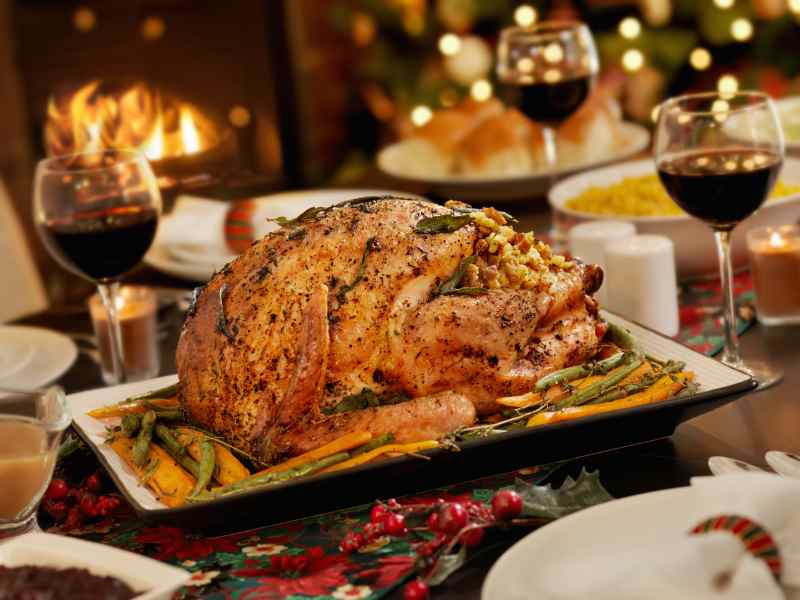 &nbsp
&nbsp
Mature Dry Riesling, Sparkling or Still
Barth Riesling Sekt Trocken
2014 Barth Charta Riesling (Rheingau)
&nbsp
Although Riesling is getting more popular, many still have misconceptions about those from Germany. Contrary to given opinion, most of the better wines are now dry and good ones mature like fine red wines. I have had some as old as 50 that were still charming.
We got two from Barth, a top producer in the Rheingau
Barth Sekt, sparkling Riesling, is made in the rigorous champagne method., aging on its lees as long as Veuve Clicquot. It is rounder and softer than Veuve and aromatic as only Riesling can be, It starts off spicy , then fleshes out is out in the mid mouth with a finish modulated with just a touch of sweetness. A Riesling lover looked up startled from his glass and pronounced "turkey "
Barth was one of the founders the Charta a group of Rheingau pioneers of dry rather than sweet wines. They decided that only wines that passed a peer review blind tasting for quality could be labeled Charta.
The 2014 Barth Charta Riesling is drinking very nicely now. Soft peach and pear in the nose and elegantly muted fruit in the mouth makes this also a great companion to holiday birds.
These were originally $30 and $25 respectively . They are extraordinary value at 16.99 and 14.99, even more so by the case
Barth Riesling Sekt Trocken; Color: Very pale green; Aroma: Light elegant, lightly rounded; Mouth: Light green apple, mellowed ; Very Good Plus 16.99; Special case 167.88 (13.99)
2014 Barth Riesling Charta Trocken; Color: Light rager lemony raher firm, clean ripenes on the nose, herbal with time ; Mouth: Nuttyt on the attack dry with nice mellowed delineation in the midmouth, fleshy, hints of oriental spice, finishes with roundedacidity; Very Good Plus 14.99; Special case $155.88 (12.99)
&nbsp
A Sancerre Taste-Alike
2019 Dyckerhoff Reuilly Blanc
&nbsp
Like Sancerre, its white grape is sauvignon blanc. Its soil is limestone, also like much of Sancerre.
The wine is similar also. A good Reuilly can have the cool . lithe grapefruit and lime of a pretty Sancerre.
We found exactly that in the 2019 Dyckerhoff Reuilly Blanc, Its cool anise tinged aromas of lime and grapefruit intrigued the nose. It flowed smooth and lithe across the tongue. It was charming , perhaps a shade lighter than Sancerre, but every bit as harmonious and concentrated as some of the better ones.
Fans of sauvignon blanc will find Dyckerhoff Reuilly a versatile wine for drinking by itself or with white fish dishes. If you are a fan of nuanced sauvignon blanc think seriously of more than one case.
2019 Dyckerhoff Reuilly Blanc; Aroma: Very heady dense low melon, lifted lemon; Mouth: Clean fresh juicy forward rather dense smooth lime and grapefruit, touched with anise surprisingly concentrated; Very Good Plus 17.99, Special Case 185.88 (15.49)
A Wild Thing from Bordeaux
2016 Ch. La Croix de Bel Air Graves Rouges (Cote de Bourg)
&nbsp
Malbec is almost a third of this blend and grown on graves rouges, red gravel, both unusual in Bordeaux. The synergy does wonders, giving a wine with intriguing combination of smoke and wild plum, wrapped in velvet for the tongue. The best budget Bordeaux we have tasted this season, extraordinarily pleasurable at a price of vin ordinaire
2016 Ch. la Croix de Bel Air "Graves Rouges" (Cote de Bourg); Color: very dark, ; Aroma: heady rather aromatic light spice, lifted softly ; Mouth: clean light pretty intriguing soft smoke, smooth textured , intriguing firm; Very Good Plus 16.99; Special Case 167.88 (13.99)
&nbsp
One of Decanter's Highest Rated Rhones
2018 Croix de Bonpas Cotes du Rhone Villages;
&nbsp
Decanter raved about this wine: "Liquorice, spice and herbal aromas with a hint of reduction cede to a juicy, concentrated and layered palate with notes of spicy oak and blackberry. Classy, long and focused."
We are a bit more conservative in our ratings but liked it very much indeed
2018 Croix de Bonpas Cotes du Rhone Villages; Color: very dark opaque; Aroma: heady saturated dark fruit, very rich with an herbaceous touch; Mouth: deep very concentrated with medium weight, dark fruits again, a touch of black pepper and herb. a fine acid spice buried underneath; a rich powerhouse; Very Good Plus 15.99; Case, 163.08 (13.59)
&nbsp
The Quiet Italian
2016 Allegrini Valpolicella
&nbsp
A wine's highest calling is to be an interesting and delicious partner to some good food. Veronese Valpolicella fits that bill perfectly.
The 2016 Allegrini Valpolicella is medium bodied, goes with everything, and makes everyone happy. Over. This particular wine shows that The centuries old Allegrii Family l understand very well the value of a wine that effortlessly helps the meal be perfect without making a lot of noise.
2014 Allegrini Valpolicella: Deep bright ruby. Very pleasant floral and fruit aromatics. Cherry, spice and herbs combine in a smooth taste with a nutty character in the finish. Very Good Plus 16.99/ case 173.28 (14.44)
&nbsp
A Wine for all Reasons
2015 Valle Reale Montepulsiano d'Abruzzo Vigneto di Popoli
&nbsp
2015 is a great vintage for Montepulciano from the mountains of Abruzzo. We have just sold much of the last of this wonderful single vineyard wine at its remarkable price. You could also say that this is the house red of Federal Wine.
2015 Valle Reale Montepulciano d'Abruzzo Vigneto di Popoli: Dark red and black fruits framed by balsam and Asian spice. Floral note accent and balanced tannic structure.ayered depth of flavor and a long finish. Great value. Excellent 18.99/bottle
Special case: $191.88 (15.99/bottle)
Budget Feast Case: Special, one of each riesling, two of the others- $179
Instore only: Budget Feast Pack: Special, one riesling and one each of the others - $99
Order by phone at 617.367.8605, or reserve here: order@federalwine.com
&nbsp
---
&nbsp
2020 Beaujolais Nouveau Has Arrived
Wouldn't it be nice to have something good labeled 2020?
Chermette Beaujolais Griottes Premeur is a guaranteed pleasure, fruity and full
2020 Chermette Beaujolais Premeur Les Griottes 15.99, Case, 163.08 (13.59)
Order by phone at 617.367.8605, or reserve here: order@federalwine.com
&nbsp
&nbsp
Please pass this on to any friends who are wine enthusiasts!
&nbsp
- Len Rothenberg
&nbsp
FREE DELIVERY!
downtown on orders more than $75;
in Greater Boston on orders more than $175
&nbsp