Please note that the browser you are using is either outdated or not supported by this website. For a better browsing experience, try one of the following:
Valdespino Sherry
Astounding and Complex Vibrant Food Centered Wines
November 16, 2021
&nbsp
Free Delivery - see below
&nbsp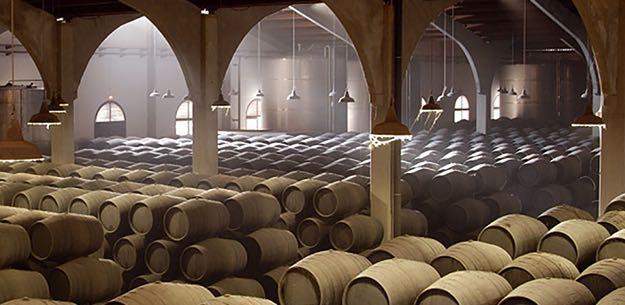 &nbsp
The best is at the bottom
For hundreds of years, Spanish Sherry was considered to be the finest wine in the world. Shakespeare wrote about it. Comments from experts like this one were often seen: "All drinks stand hat in hand in the presence of Sherry."
Sherry has never lost its popularity in Europe but has been forgotten here. I think the reason is that it became the favorite drink of our grandmothers. That one, however, was Cream Sherry, most of which was just simple and sweet. Serious Sherry got lost for our generation.
This offer is a reminder that if you look in the right place, you will be amazed. Valdespino was founded by Don Alphonso Valdespino in 1264 in Jerez de la Frontera, now the epicenter of sherry. They have been called the DRC of Sherry producers.
The Valdespino Fino Inocente is a dazzling example of this type of dry Sherry. It comes from Palomino grapes grown in the limestone and chalk Marcharnudo vineyard. The wine is fermented in large oak and goes through at least ten tiers of the solera system. Think of a solera as layers of barrels. Only the oldest wine which has passed through the series for years to obtain a complex and impressively rich minerality is drawn off the bottom for bottling with a light fortification. New wine replaces it at the top to make its way gradually down, aging in its travel through the barrels.
The Valdespino Amontillado Tio Diego is another dazzling example of this type of dry Sherry. Also made with Palomino grapes, this wine spends a minimum of six years in the solera system, which allows it to oxidize slightly to make the wine darker and richer.
These are both vibrant food-centered wines for the 21st century that are crazy values.
&nbsp
Valdespino Fino Inocente: Light gold with green highlights. Almonds with a touch of citrus. Wild herbs and salinity with a savory nature that stimulates your taste buds. Blissfully bone dry finish. Great with seafood. Excellent 24/bottle, Special six-pack $130, Special case $244
&nbsp
Valdespino Amontillado Tio Diego: A little darker gold. Nutty and rich aromas and flavors with great complexity. A true wine treasure with a slightly smokey dry finish and elegant minerality. Try with chicken or rabbit. Excellent 27/bottle, special six-pack: $146, Special case: $276\
&nbsp
Special mixed case: 6 bottles of each of the above for a special price of $264 (22/bottle)
Mixed 6 pack; 3 bottles of each of the above for a special price of $144 (24/bottle)
&nbsp
Wine will arrive this week
&nbsp
Order by phone at 617.367.8605, or reserve here: order@federalwine.com
&nbsp
- Peter Hemenway
&nbsp
---
&nbsp
FREE DELIVERY!
downtown on orders more than $75;
in Greater Boston on orders more than $175
&nbsp