Please note that the browser you are using is either outdated or not supported by this website. For a better browsing experience, try one of the following:
An Offering Of Older Burgundies
1964 - 2015
October 25, 2019
&nbsp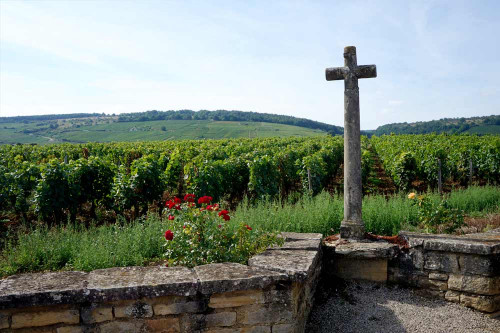 &nbsp
We have been offered a number of wines of good vintage from an excellently maintained local cellar. These wines will arrive next week. Beside each of the number of bottles we can offer.
&nbsp
They are offered on a first-come, first served basis.
All prices are net per bottle.
Red
1964 Comte De Vogue Musigny 6 cm 1 920
1997 Fourrier Gevrey-Chambertin Aux Echezeaux V.V. 4 173
2002 Dugat-Py Mazis-Chambertin V.V. 1 863
2002 Hudelot-Noellat Romanee St. Vivant 1 1145
2002 J. Drouhin Echezeaux 2 207
2005 Camille Giroud Chambertin Grand Cru 5 518
2005 Fourrier Vougeot Les Petit Vougeot 1 276
2005 J.J. Confuron Chambolle-Musigny 3 225
2005 Jadot Beaune Clos Des Ursules 6 98
2005 Nicolas Potel Vosne Romanee Les Gaudichots 1 489
2008 Groffier Chambertin Clos De Beze 1 401
2008 Montille Vosne Romanee Les Malconsorts 4 340
2009 Cathiard Nuits St. Georges Aux Murgers 7 288
2009 Clos De Lambrays 3 288
2009 Fourrier Chambolle Musigny Les Gruenchers V.V. 1 276
2009 J. Drouhin Chambolle- Musigny 1 138
2009 J. Drouhin Musigny 1 1145
2009 Simon Bize Latricieres Chambertin 3 288
2010 Cathiard Vosne-Romanee Aux Malconsorts 1 1265
2010 Clos De Tart 1 685
2010 Faiveley Chambertin Clos De Beze 3 455
2010 Fourrier Gevrey-Chambertin V.V. 2 195
2010 La Pousse D'Or Chambolle Musigny Les Amoureuses 2 340
2010 La Pousse D'Or Clos De La Roche 3 325
2012 Claude Dugat Griotte-Chambertin 1 748
2013 Bachelet Charmes-Chambertin V.V. 7 443
2013 Fourrier Gevrey-Chambertin Clos St. Jacques V.V. 2 368
2013 Thibault Liger-Belair Richebourg 4 598
2014 Armand Rousseau Le Chambertin. 1 1898
2014 J. Drouhin Vosne-Romanee Les Petits Monts 3 399
2015 Gros Frere & Soeur Clos De Vougeot aux Musigni. 6 175
2015 Gros Frere & Soeur Echezeaux 14 140
2015 Gros Frere & Soeur Grands Echezeaux 3 325
2015 Gros Frere & Soeur Richebourg 2 570
2015 Gros Frere & Soeur Vosne-Romanee 3 110
2015 Van Canneyt Chambertin Clos De Beze 3 448
2016 Georges Roumier Bonnes Mares 2 1815
2016 Georges Roumier Morey St. Denis Clos De La Bussiere 2 229
White
1997 Bouchard Le Montrachet. 1 483
2007 J. Drouhin Le Montrachet Laguiche 1 748
2008 Phillippe Colin Chevalier Montrachet 2 340
2009 Comte Lafon Le Montrachet 2 1438
2009 Comte Lafon Meursault Charmes 1 344
2009 Comte Lafon Meursault Perrieres 2 288
2009 Pierre-Yves Colin-Morey Chevalier-Montrachet 2 863
2010 Fontaine-Gagnard Batard-Montrachet 21 288
2010 J. Drouhin Le Montrachet Laguiche 3 713
2010 Pierre-Yves Colin-Morey Puligny-Montrachet Les Folatieres. 3 255
2011 Bachelet-Ramonet Batard-Montrachet 1 399
2014 Blain-Gagnard Le Montrachet 1 685
2014 Henri Boillot Corton-Charlemagne 3 286
2014 Pierre-Yves Colin-Morey Corton-Charlemagne 4 399
2015 Comte Lafon Meursault Genevrieres 3 368
&nbsp
Order by phone at 617.367.8605, or reserve here: order@federalwine.com
&nbsp
- Len Rothenberg
&nbsp