Please note that the browser you are using is either outdated or not supported by this website. For a better browsing experience, try one of the following:
This Week's Tasting
Make It a Federal Case
November 20, 2019
Sometimes you serve a crowd at your holiday meal. That's no reason to stint quality or to serve boring wines. This week two whites and four reds that jump out as flavorful companions for richer foods.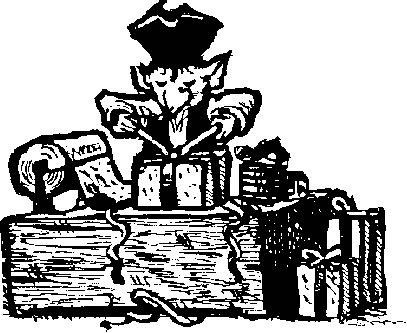 We will taste a sampling from the Federal Cases wines
This year's might be our best yet. They combine some tried and true favorites our customers' tasting favorites and some limited release discoveries. You and your friends are sure to love these carefully selected wines. Each comes with descriptions of the wines. They make wonderful gifts that will show your good taste and appeal to that of those who get them
The 2019 Federal Case
They deliver a lot of flavor at a very reasonable price. The 2019 version over-delivers even more. It includes a creamy Soave, a great vintage red burgundy, warm broad Cabernet, a clean modern Monterey Chardonnay, a hearty Cotes du Rhone Villages, and the Spanish sparkler that many mistake for champagne.
It's a collection of 12 stunning wines at a bit over $16 a bottle.
Bohigas Cava
Clean, precise & pointed
2018 Morgenster Sauvignon Blanc
Clean, lively, and crisp
2017 Pala Vermentino di Sardegna I Fiori
Extended skin contact makes this a light & lively orange wine
2018 Tenuta Santa Maria Soave Lepia
All premium Garganega, apple, pear melon, flowers, delicate spice. Medium body
2015 Brand P'tite Paysan Chardonnay
Fine clean new wave Monterey chardonnay
017 Domaine des Coutures Saumur Blanc L'Insolente
Peach & pear in a lively dry Chenin Blanc
2017 Perrachon Morgon Corcelette t
Joyous elegant Cru Beaujolais
2016 Boislauzon Cotes du Rhone Villages
full and hearty southern Rhone
2016 Mesoneros di Castilla Ribero del Duero
Rich, deep tempranillo
2017 Smith & Hook Cabernet Sauvignon
Warm broad Central Coast Cab
2017 Domains de Courbissac Minervois Les Traverses
Pinot-like precision in a southern French red
2017 Guidobono Nebbiolo
Red fruit, flowers, spice
and a Federal Wine Corkscrew
$199 Net
The 2019 Federal Executive Case
The Federal Executive Case goes up a notch with some of the best wines we have tasted at their prices this year, including an estate champagne, a Barolo, fine chianti, mature single vineyard red Burgundy, an estate white burgundy from a fine commune, an extremely popular dry Abruzzese white, a rich 2015 St. Emilion among the wines that are sure to please discriminating palates.
JM Labruyere Champagne Brut Prologue
Guide Hachette rated it better than Dom Perignon
2015 Byron Kosuge Chardonnay Sonoma Coast
A master winemaker's poised and juicy micro-cuvee
2017 Terlano Sauvignon Winkl
Dramatic Sauvignon Blanc with character
2015 Moulin des Moines Pernand Vergelesses Les Combottes
elegant and fine estate white Burgundy
2018 Alphonse Mellot Sancerre la Moussiere
mineral Sauvignon Blanc from one of the region's best producers
2015 Ch. Tour Saint Cristophe St. Emilion
Generously wooded in a great vintage
2016 Pike Road Pinot Noir Fairsing Vineyard
Rich, deep single vineyard Pinot
2015 Selvapiana Chianti Rufina Bucerchiale
First class Tuscan sangiovese everyone loves
2053 Oddero Barolo
Great Barolo family in a great vintage
2015 Domaine Coillot Marsannay les Boivins
Elegantly poised and pretty burgundy
2014 Tenuta Saint Antonio Amarone
Sumptuous generous
2014 Inglenook Cabernet Sauvignon 1882
Classic Napa Cabernet
and a Federal Wine corkscrew
$389 Net
Delivery on either free in Greater Boston
Order by phone at 617.367.8605, or reserve here: order@federalwine.com
Please pass this on to any friends who are wine enthusiasts!
&nbsp
- Len Rothenberg