Please note that the browser you are using is either outdated or not supported by this website. For a better browsing experience, try one of the following:
Johan Vineyards
Connoisseur's Pinots at Reasonable Prices
August 24, 2021
&nbsp
Free Delivery - see below
&nbsp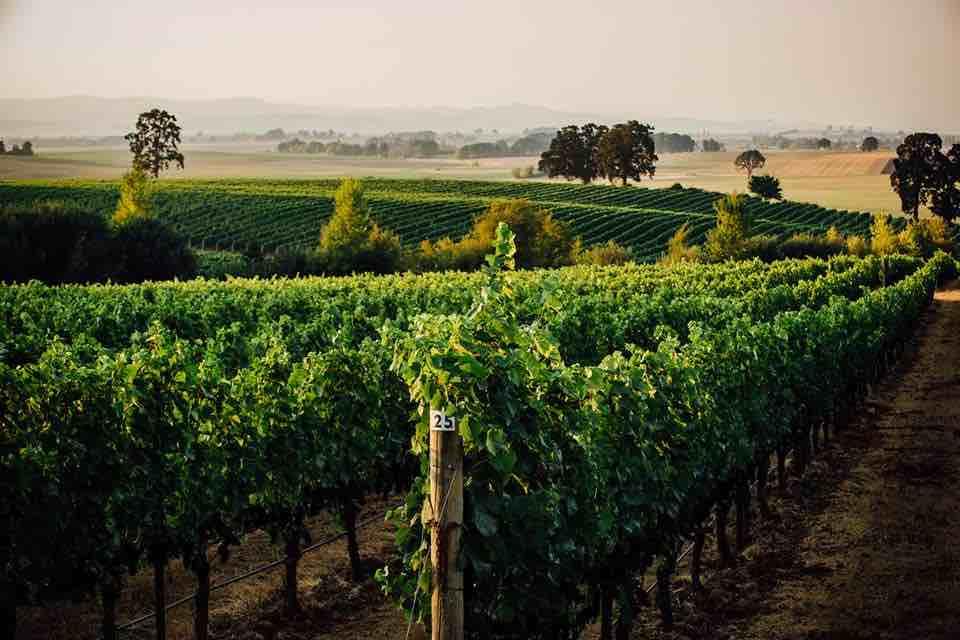 Johan Vineyards is small and barely registers on most people's radar. I've tasted their wines over three vintages now and, with each succeeding one, have become more and more of a fan. Their pinot expression is pure and clear, without being thin. The wines have a fascinating complexity of nuanced aromas and palate flavors. At the same time, they are layered and softly tactile on the palate without being heavy and overly extracted.
They have found a following in the avantgarde of the wine and food press. Slow Wine and some fan newsletters rave about them. In the mainstream winepress, Burghound and Vinous's Josh Raynolds are confirmed fans.
Johan is an unassuming winery of principle. Organic and biodynamic, they believe in spontaneous fermentation, hand harvesting, and plot and barrel selection. To that, they add a sensibility that values expressiveness overpower and clarity over richness.
They found a site suited for the style they wanted. Johan Vineyards was planted in 2002 on a varied site of heavily granitic soil in one of Willamette's newer subregions. The Van Duzer Corridor is a gap in the coastal range that opens to the cold winds off the Pacific. It makes for a cooler growing area than most of Willamette and also has a larger swing between day and night temperature that fixes acid and leads to a more extended, slower growing season.
In my tasting last April, each successive wine was more revelatory of the possibilities of the grape.
All are extraordinary values for their quality. The 2018 Estate Pinot Noir shows the warmth and richness of that vintage. It is soft, rich, and very approachable with only a little bit of air. 2017 not quite so ample; the wines are somewhat more restrained and need either air or time in the cellar to develop. The single-vineyard Nils is a heady combination of structure and fruit. Winemaker Dan Rinke chooses his best lots for 3 Barrel Selection, also looking for more exotic flavors. The 2017 3 Barrel is just that. It promises. Its soft texture makes it deceptively inviting now, but it shows a beautiful complexity of aroma, flavor, and texture, given air.
All three wines have the darker fruit of Oregon rather than the redder fruit of Burgundy but show a craft and attention to detail that you find in much more expensive burgundies.
&nbsp
2018 Johan Estate Pinot Noir Estate- Color: very dark black-red; Aroma: bright, dense, heady intense black cherry almost surmature later higher tones come to the fore; Mouth: fleshy and bright broad black cherry, refined acid, nicely structured, tight, later fine tannins ha higher note to counterbalance the fruit; Very Good - Excellent $35
2017 Johan Estate Pinot Noir Nils Vineyard; Color: very dark not quite so opaque; Aroma: fine oak, lightly perfumed elegant, refined, hard-edged, light wood notes, creamy later develops a floral note; Mouth: clean lighter Volnayish, very fine, pure & elegant, dark fruit in the middle, with fine-grained tannins, subtle wood note on the finish; Excellent $45
2017 Johan Estate Pinot Noir 3 Barrel; Color: very dark black; Aroma: closed to start, with air opens to deep dark fruit with a tannic note; Mouth: a little thicker a little sweeter than Nils, more firmly constructed; with air, a lithe wine of clarity and layered depth, finely defined acids, younger fine tannins, voluptuous dark currant fruit; Excellent - Outstanding $58
&nbsp
Take 10% off any mix of 6 bottles, 15% of any 12 or more
Wine arrives early next week
&nbsp
Order by phone at 617.367.8605, or reserve here: order@federalwine.com
&nbsp
- Len Rothenberg
---
&nbsp
FREE DELIVERY!
downtown on orders more than $75;
in Greater Boston on orders more than $175
&nbsp