Please note that the browser you are using is either outdated or not supported by this website. For a better browsing experience, try one of the following:
2018 More Affordable Pierre Yves Colin Morey Burgundies
Simply Superb
July 21, 2020
&nbsp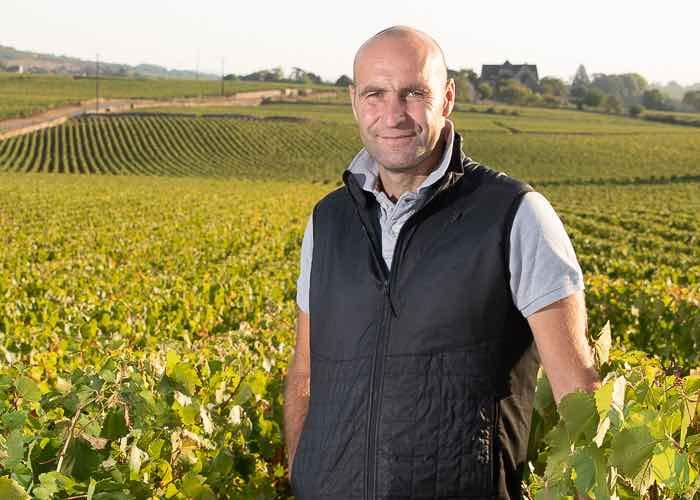 &nbsp
2018 Affordable Pierre Yves Colin Morey Burgundies
Pierre-Yves Colin, eldest son of the legendary Marc, left the family estate in 2006 for 2.5 ha of vines in centered in St-Aubin, He and his wife Caroline Morey in 2015. The whites are pressed in whole bunches and the juices which result are very little settled in order to preserve a maximum of nourishing lees, with a long 20 months cellaring. The result is simply superb with racy, very elegant wines are simply superb. Pierre-Yves Colin is undoubtedly one of the most gifted winemakers of his generation.
We have a case of each of the rare and sought after wines below , two of the rose, and will allocate based on the orders we receive by the close of business tomorrow. The wines available for pickup or delivery on Thursday.
White
2018 Pierre Yves Colin Morey Bourgogne Aligote
from his own 55-year-old vines in Cormot in the Hautes-Côtes. Slightly pink skins. Unfiltered. No stirring on this or any of his whites. Herbal steely nose, a touch of pear. Tight, piercing freshness with a lovely herbal direction. Long and tight. Steely finish. Jancis Robinson Reg 35, Sale 29.99 Net
2018 Pierre Yves Colin Morey Bourgogne Chardonnay
"Outstanding Top value A fresh and ripe nose combines notes of apple, pear and a pretty floral whiff. There is good vibrancy and very good density as well to the delicious flavors that conclude in a citrus-tinged finish that is refreshing and sneaky long. This is quite good for what it is and worth checking out, especially as an all-around house white." Burghound Reg 50, Sale 45 Net
2018 Pierre Yves Colin Morey St. Aubin Banc
A pungent nose of soft reduction and wood toast largely pushes what appears to be ripe fruit to the background. More interesting are the denser and more serious medium-bodied flavors that possess very good vibrancy, all wrapped in a clean, dry and citrusy finish where the wood telegraphed by the nose slowly reemerges. Burghound Reg 78, Sale 67 Net
Red
2018 Colin Morey Santenay Gravieres 1er Cru
"No fining or filtration. Light to mid cherry. Again that peppery freshness and almost a touch of Cabernet Franc in its herbal character but the red fruits on the palate are all Pinot. Pretty and scented and the tannins offer a firm, fine structure. Needs longer but is already in harmony. Lively and long and fine-grained." Jancis Robinson Reg 99, Sale 88 Net
Rose
2019 Colin Morey Bourgogne Pinot Noir Rose from a 55 year old vineyard in the Hautes Cotes de Beaune. Pale delicate color. A beautifully fine elegant and racy rose with real finesse and excellent character and complexity Pretty and articulated, very Pinot Reg 42, Sale 36 Net
Order by phone at 617.367.8605, or reserve here: order@federalwine.com
&nbsp
Please pass this on to any friends who are wine enthusiasts!
&nbsp
- Len Rothenberg
&nbsp
---
&nbsp
FREE DELIVERY!
downtown on orders more than $75;
in Greater Boston on orders more than $175
&nbsp