Please note that the browser you are using is either outdated or not supported by this website. For a better browsing experience, try one of the following:
Man and Land
2016 Capanna Brunello di Montalcino - The Best Value in Classic Brunello
April 2, 2021
&nbsp
Free Delivery - see below
&nbsp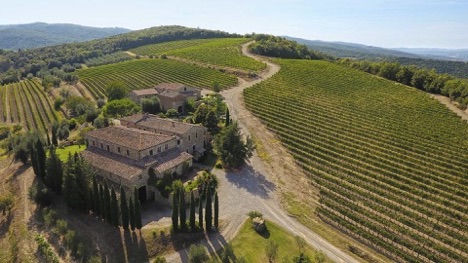 &nbsp
In 1957 Giuseppe Cencioni bought land north of Montalcino in Montosoli, some of the very best in the region for Capanna. He had a clear vision of producing a wine that was classic in style but he did not want us to have to wait 100 years to drink it.
The family has been true to Giuseppe's vision ever since. The 2016 Capanna Brunello di Montalcino is a perfect example.
Today Capanna is being run by Patrizio and his son Amadeo. Amadeo adds a real artistic sensibility and could be related to Frank Zappa. Still, you will never find a family so consistently dedicated to the care of their land.
Giuseppe was one of the founding members of the Consorzio di Brunello di Montalcino. They created and put in place the highest standards for Brunello and achieved DOC status in the 1960s. Through all the time, growth, and changes in the area since Capanna has maintained the very highest standards.
2016 is a great classic vintage. If you want Brunello, get this one. Our allocation is partially here with more on the way.
2016 Capanna Brunello di Montalcino: Deep ruby. Dramatic, deep primary aromatic profile. Lots going on with cherries, flowers, and spice draping a strong steel frame. This is complex and intense. We would recommend decanting now. Wait until 2026 if you can. Outstanding 68/bottle
&nbsp
Special six-pack: 6 bottles of the above for a special price of $366 (61/bottle)
Special case: 12 bottles of the above for a special price of $696 (58/bottle)
&nbsp
Order by phone at 617.367.8605, or reserve here: order@federalwine.com
&nbsp
- Peter Hemenway
&nbsp
---
&nbsp
FREE DELIVERY!
downtown on orders more than $75;
in Greater Boston on orders more than $175
&nbsp