Please note that the browser you are using is either outdated or not supported by this website. For a better browsing experience, try one of the following:
Tuscan Gems
Special Pricing for Great Sangiovese
April 23, 2019
&nbsp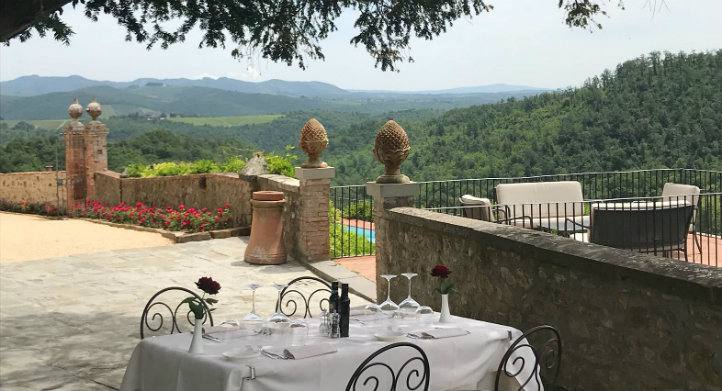 &nbsp
This is a new acquisition for Fontodi. Lamole has the highest elevation vineyards in Chianti. This is an excellent, elegantly styled wine.
2014 Fontodi Chianti Classico Filetta di Lamole: Excellent Regular 39/bottleToday: 33/bottle
&nbsp
Coltibuono dates back to the Medici family of Florence. This is 100% Sangioveto clone. One of my favorite wines.
2013 Badia a Coltibuono Sangioveto: Excellent Regular 64/bottle Today: 54/bottle Net
&nbsp
Dievole has been carrying on an excellent Etruscan heritage for over 900 years. This is the first single vineyard bottling. I helped plant the vineyard in 1993.
2015 Dievole Chianti Classico Gran Selezione Sessina: Excellent Regular 68/bottle Today: 58/bottle Net
&nbsp
Ciacci Piccolomini is widely considered to be one of the very best wineries in Montalcino. Great depth in a classic Brunello.
2012 Ciacci Piccolomini d'Aragona Brunello di Montalcino Pianrosso: Excellent to Superb Regular: 80/bottle Today: 68/bottle Net
&nbsp
Paolo di Marchi enhanced the entire reputation of Tuscan wine with Cepparello. One of the world's truly great wines.
2015 Isole e Olena Cepparello: Superb Regular 85/bottle Today: 72/bottle Net
&nbsp
And why not include something with a little age. The Felsina Rancia Riserva is actually still young.
1995 Felsina Rancia Riserva: Outstanding Regular: 88/bottle Today: 75/bottle
&nbsp
Like everything else on this page, history and great wine. Percarlo is unique. Great vintage.
2011 San Giusto a Rentenano Percarlo: Outstanding Regular: 112/bottle Today: 95/bottle Net
&nbsp
Back to Fontodi, one of the great wine estates in the world. Flagship wine, legendary vintage.
2010 Fontodi Flaccianello: Superb Regular: 160/bottle Today: 136/bottle Net
&nbsp
Limited quantities of these rare wines.
All prices are net per bottle with no further discounts
First come, first served
&nbsp
Order by phone at 617.367.8605, or reserve here: order@federalwine.com
&nbsp
- Peter Hemenway
&nbsp