Please note that the browser you are using is either outdated or not supported by this website. For a better browsing experience, try one of the following:
2017 Leonardo Bussoletti Colle Murello + 2016 Leonardo Bussoletti Brecciaro
The Best Wines You've Never Had
June 17, 2019
&nbsp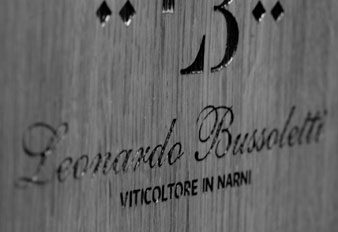 &nbsp
One village, two wines, local history and a visionary winemaker give us today's offer. Leonardo Bussoletti got into wine with his family's old vineyards in Narni in Umbria. Narni is a completely unspoiled beautiful village in southern Umbria. For hundreds of years the locals have been making wine with the Ciliegiolo grape. The wines are like a cross between Chianti, Valpolicella and red Burgundy. At least they are when you get your hands on the 2016 Leonardo Bussoletti Brecciaro. Leonardo has dedicated his career to recovering and improving the cultural wine heritage of Narni with clonal selection and the best vineyard techniques. In the wine you find pure cherry and red fruits and a panoply of subtle expressions. This is a real discovery.
The other unique grape in the area is Trebbiano Spoletino. This grape was originally from the town of Spoleto about 45 miles north of Narni. The 2017 Leonardo Bussoletti Colle Murello makes you forget everything you think you know about Trebbiano. The Spoletino is completely different and ridiculously good. This is a savory and complex white with full body, notes of balsam, flowers and citrus and a rich mouthfeel.
If I have failed to convince you, let me add that these wines are imported by James and Nick Mucci, our source for consistently excellent and new discoveries.
&nbsp
2016 Leonardo Bussoletti Brecciaro: This is a wine that makes you say "Why didn't I know about this?" A medium bodied beautiful expressive dry red. Excellent 24/bottle 130/six pack 245/case
&nbsp
2017 Leonardo Bussoletti Colle Murello: And so is this one. A beautiful expressive and rich dry white. Excellent 30/bottle 162/six pack 306/case
Special mixed case: Six bottles of each of the above for a special price of $275
&nbsp
Order by phone at 617.367.8605, or reserve here: order@federalwine.com
&nbsp
- Peter Hemenway
&nbsp